STAFF
IT TAKES GREAT INSTRUCTORS TO

MAKE A GREAT ACADEMY STAFF!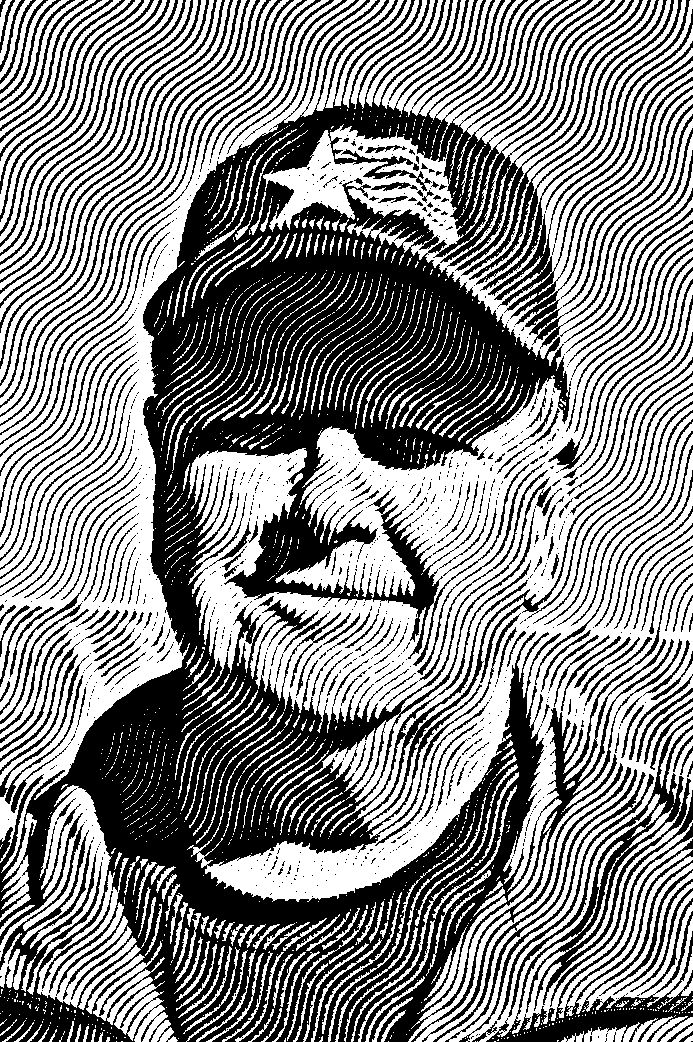 Bob Vivian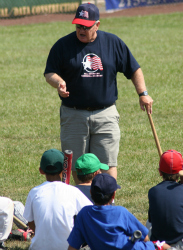 A Graduate of Temple University, with a Masters degree in health and physical education, Bob is a former Head Coach at LaSalle University, Head coach and teacher at Olney High School. Over 30 years of experience coaching junior high, high school, college and semi-pro baseball, Division 1 MAC College Conference Coach of the Year in 1989 when he led the Explorers to the ECAC Regionals. He is a former Director of Suburban Baseball Clinic. Bob is a former Academy owner, founder and Academy hitting coach. He also works with the catchers. He is a highly respected clinician and is often asked to be a keynote speaker at symposiums. Bob also conducts coaching clinics throughout the tri-state area. In addition to his other responsibilities, Bob instructs Elite, woman's softball players. His students dominate the local scene. Many receive full scholarships to some of the top level Division I schools in the nation for baseball and softball.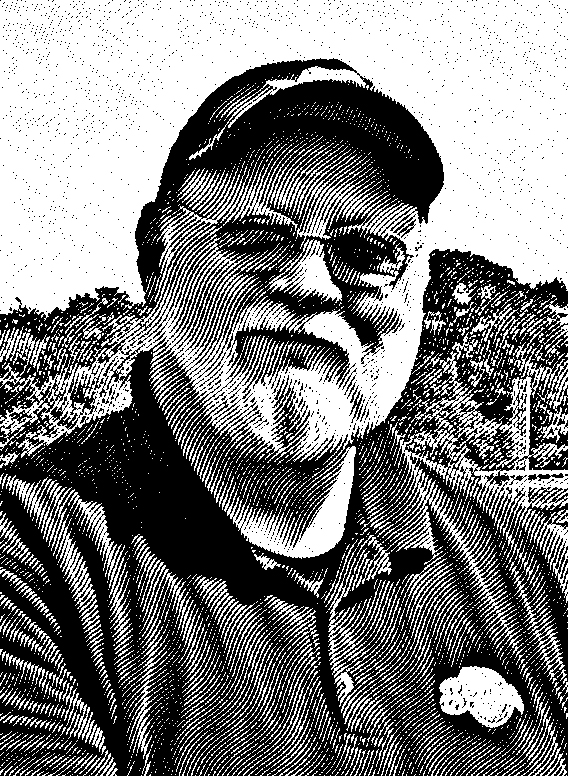 Sam Wernick
graduated with a Masters Degree from The Rochester Institute of Technology. He is a former Assistant Professor and Department Chairman at NCCC. Since 2005 he has been a Scout for the Milwaukee Brewers Baseball Club. Sam is an owner, Academy founder and General Manager of The All American Baseball Academy. He is a coach of the Academy "STARS" Showcase Tournament Teams, and has coached at the Collegiate and Semi-Pro level. Sam coordinates Academy events, showcases, tournaments, camps and clinics throughout the year. He works individually with Academy members and parents throughout the college recruiting process. He is the inventor/designer and manufacturer of the innovative 3DKZONE, a training device for pitchers and umpires. Through his innovation the Academy can provide it's members with "Mobile High Speed Video" which is a unique, onsite or portable, technology that allows for on the spot, digital video analysis of a player's movements with an instant upload to the AllAmericanBall YouTube Channel. Sam is also a Coach and GM of the the 18U Brewers Scout Team.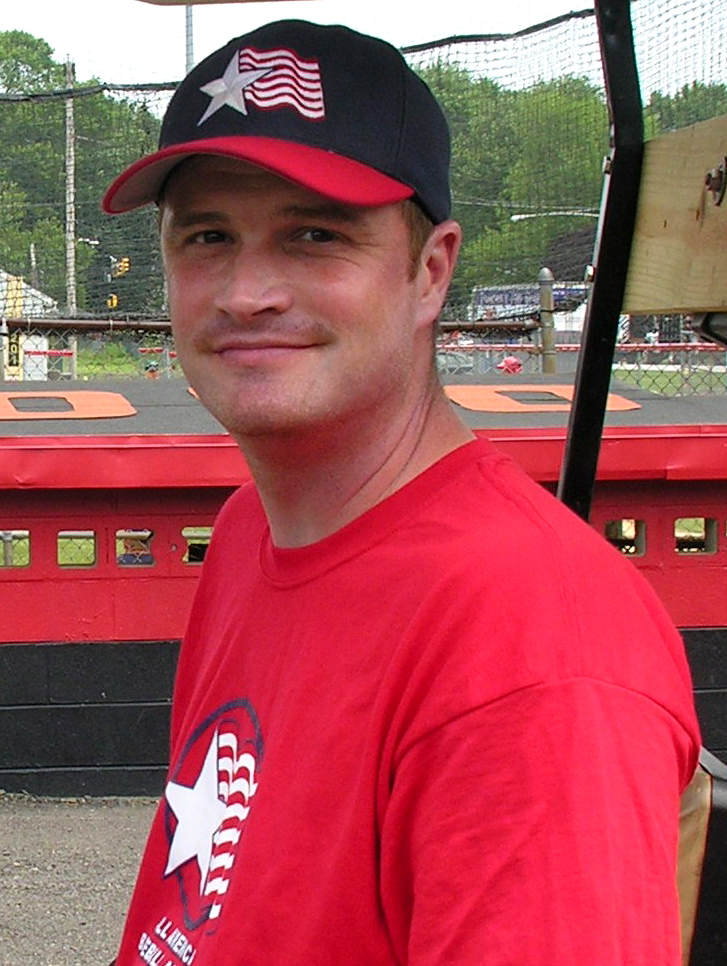 Todd Vivian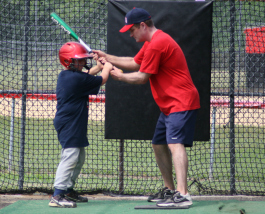 Todd is a graduate of West Chester University, with a degree in Kinesiology and education, he is a former Division I college player for the West Chester Rams; a former Assistant Baseball Coach at Upper Dublin High School and a co-owner of the Academy. Todd works with the year round Academy members supervises the Academy training programs. Todd also teaches hitting and fielding throughout the year.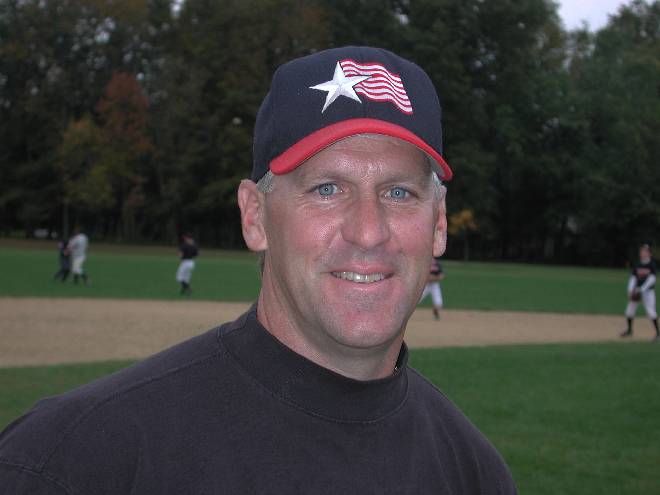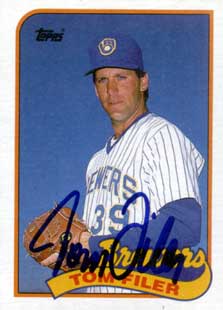 Tom Filer
In 2011 Tom will assume the new Head Pitching Coach for the Pittsburgh Pirates Triple A Affiliate Indianapolis Indians.
As the Pitching coach of the Pittsburgh Pirates AA affiliate, the Altoona Curve, Tom helped the team win it's first ever Eastern League Championship. Tom is currently the AAA Pitching coach for the Pittsburgh Pirates, Indianapolis Indians affiliate.
A Former Reading Phillies Pitching Coach, and Academy Clinician, Tom Filer- was a former pitcher with the Cubs, Mets, Brewers and Blue Jays. He was a pitching coach for 9 years with the Norwich Navigators - New York Yankees AA affiliate and was also with the Toronto Blue Jays AAA ballclub for a year as the Pitching Coach of the Syracuse Pilots. Tom has also coached for the Philadelphia Phillies at Lakewood, New Jersey and for the Reading Phillies. Tom has helped develop pitchers such as Cole Hamels, J.A. Happ, Randy Wolf, Gio Gonzalez, Carlos Carrasco, Ryan Madson, Kyle Kendrick, Brett Myers, and more! As a big leaguer Tom won 22 games. Tom works with a select group of six top ranked area pitchers during January and February in the Elite Major League Pitching and Catching Clinic. Tom has worked with the many of the top pitching prospects in the Phillies organization. He is currently the pitching coach for the Indianapolis Indians the AAA affiliate of the Pittsburgh Pirates organization.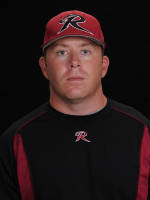 Pat Horvath,
is the Head Coach at Philadelphia University. Coach Horvath was an assistant to Bary Davis (Head Coach) at Rider University during the 2010 season in which Rider won their conference and went to the college world series. Previously, Coach Horvath was from Santa Fe High School (Florida), where he served as the head baseball coach. Coach Horvath has also coached at San Diego Christian College, Texas A&M-Corpus Christi and Palm Beach Atlantic University. Horvath was a two-year starting catcher at Palm Beach Atlantic after playing two seasons at Faulkner State (AL) Community College. Pat instructs in the year round Academy program, and in off-season and pre-season clinics. Coach Horvath teaches hitting, catching and fielding.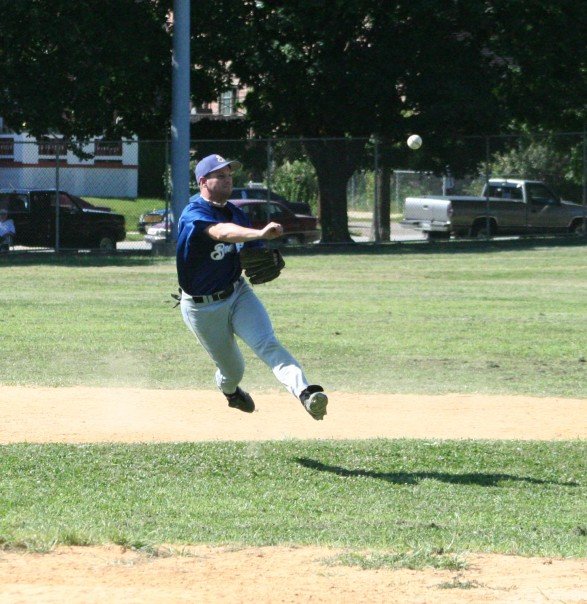 Josh Wernick

A former Division I scholarship player at Temple University, Josh has been a coach of the STARS academy team since 2004. Josh has been with the academy since day 1 and is a charter member of the Academy Hall of Fame. He won a Gold Medal in the Keystone State Games in 2000. In 2002 he was ranked the #2 player in the state of Pennsylvania and #149 nationally by "Baseball America Magazine" and Perfect Game. He was selected as an "Elite Top Prospect" by "Collegiate Baseball Magazine" twice, in 2001 and 2002. As a varsity high school player he was selected to the Suburban One All League Team, The Doylestown Intelligencer All Intel Team. He was a Carpenter Cup Player in 2002. Josh has played in collegiate baseball leagues and semi-professional leagues where he has won League MVP and Cy Young Awards for both hitting and pitching. He provides instruction in hitting, pitching, throwing and fielding. Josh is the Head Coach of the 18U STARS Showcase Team.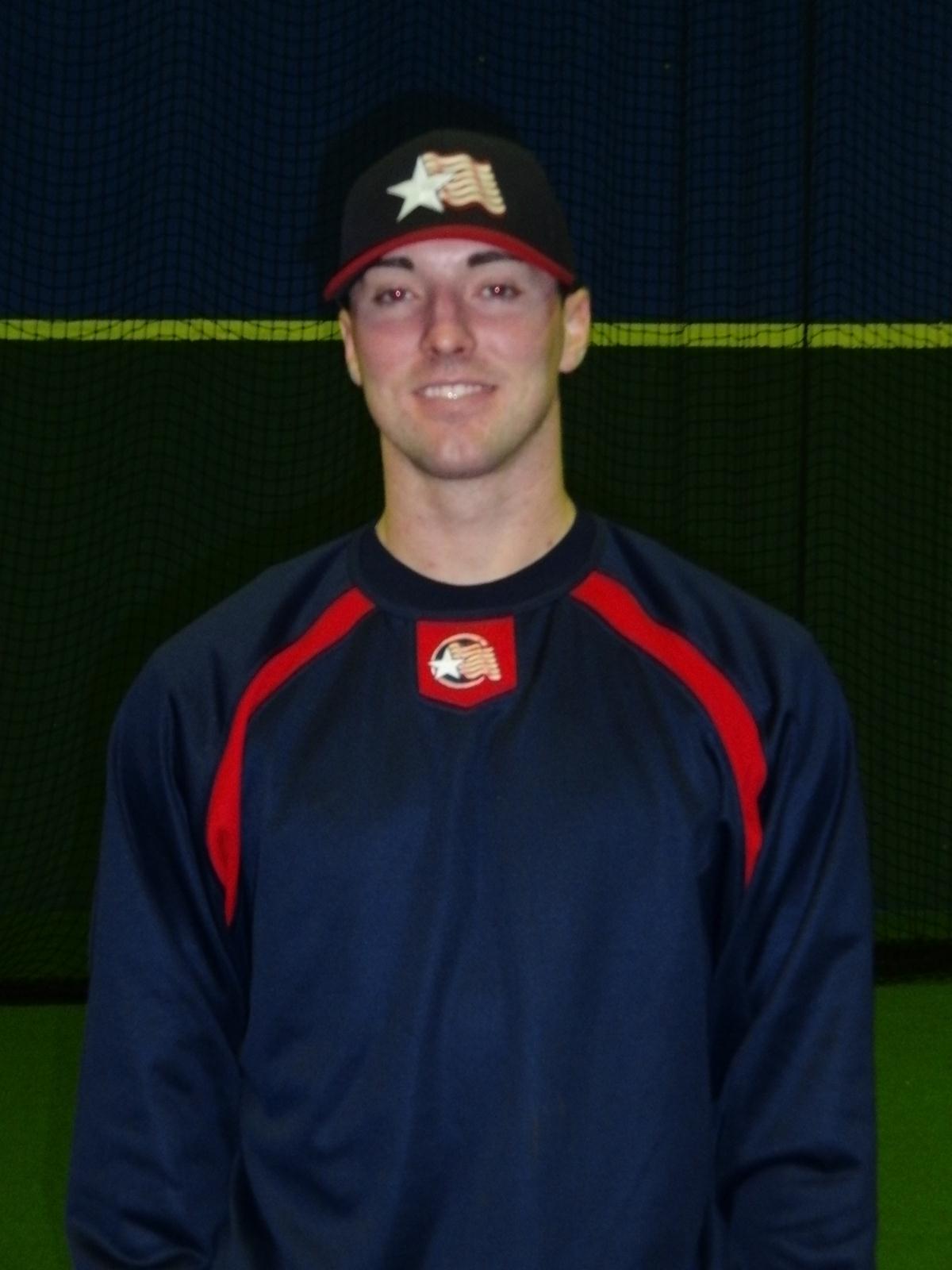 Jimmer Kennedy
A former Division I scholarship player at Rider University. Jimmer is currently under contract with the New Jersey Jackals and has played for the Brockton Rox, and the Sussex Skyhawks. Jimmer was ranked the #10 Best Prospect in Independent Baseball by Baseball America Magazine in 2011.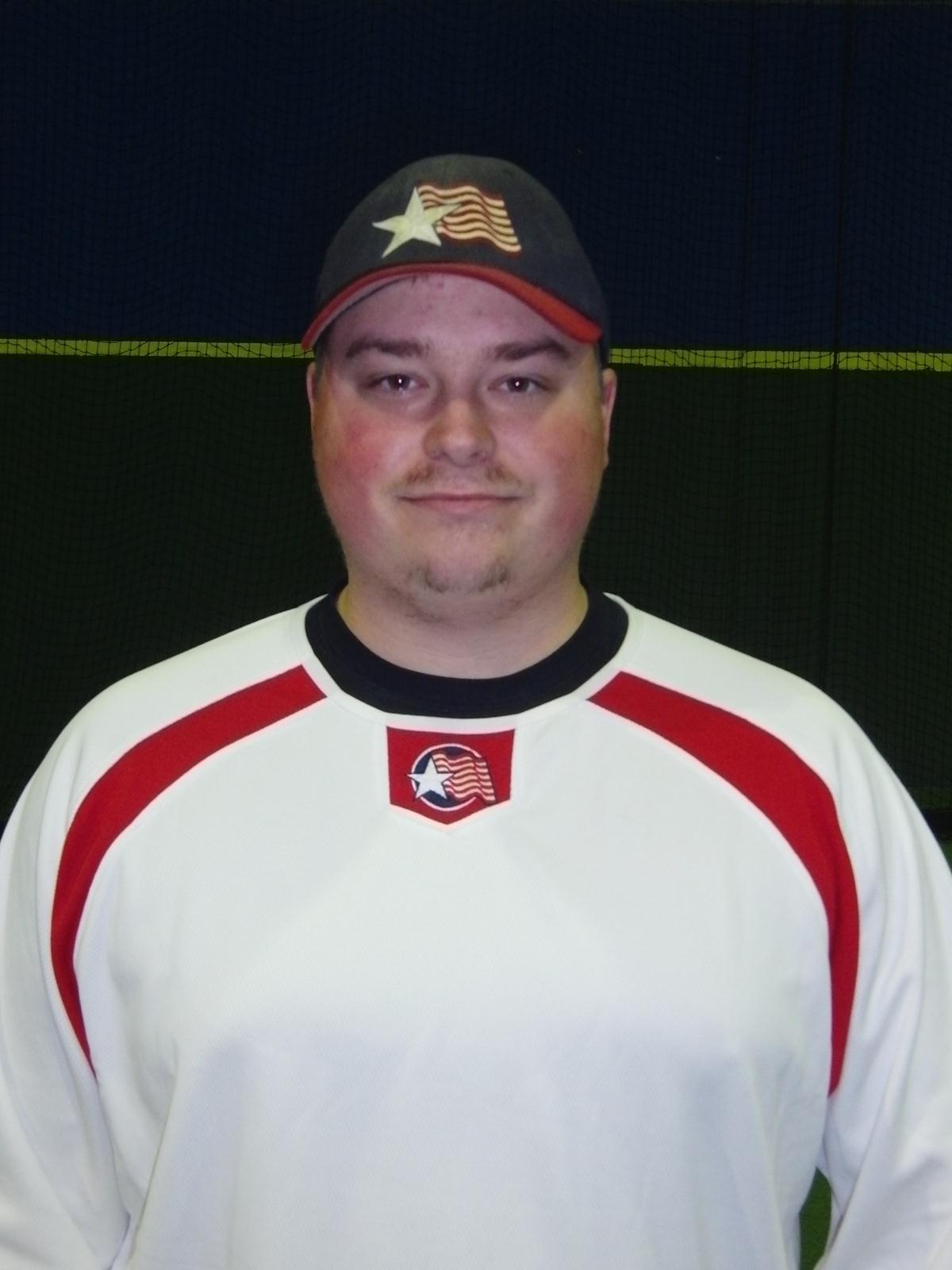 Mike Boyland
An Academy Hall of Fame member. Michael is a former Division I scholarship player at St. Joseph's University. He was a 2 time Carpenter Cup Selection. Michael works with the year round Academy program as well as many camps and clinics. He is also a coach for the STARS summer and fall elite tournament teams.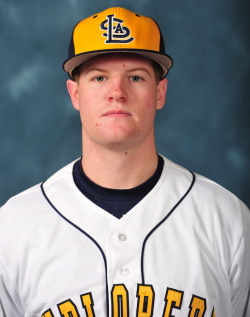 Jonathan Gyles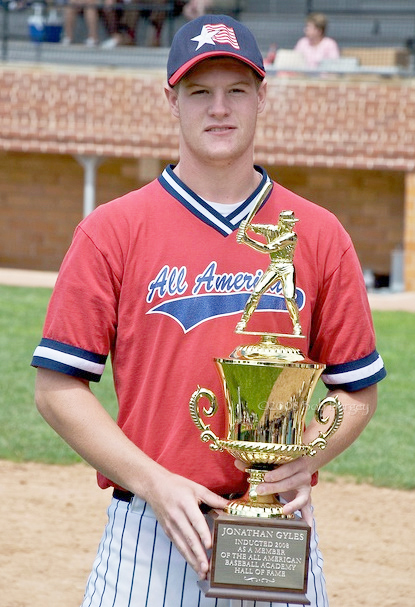 Jon is an Academy Hall of Fame Member. A former Division I scholarship player at LaSalle University, Jon was named

Philadelphia Big 5 Player of the Week

(2/24/10)...

Atlantic 10 Player of the Week

(4/19/10) and named to the

All Big 5 Team for 2011

- batted .343 on the year. Jon had an amazing 43 games on base streak from the end of the 2010 season through the 2011 season. He hit 39 doubles and drove in 104 runs for the Explorers in his 4 year career. He only committed 2 errors in his senior year at 1st base (.995 Fielding Pct in 375 plays). Jon works with the Academy Elite travel teams.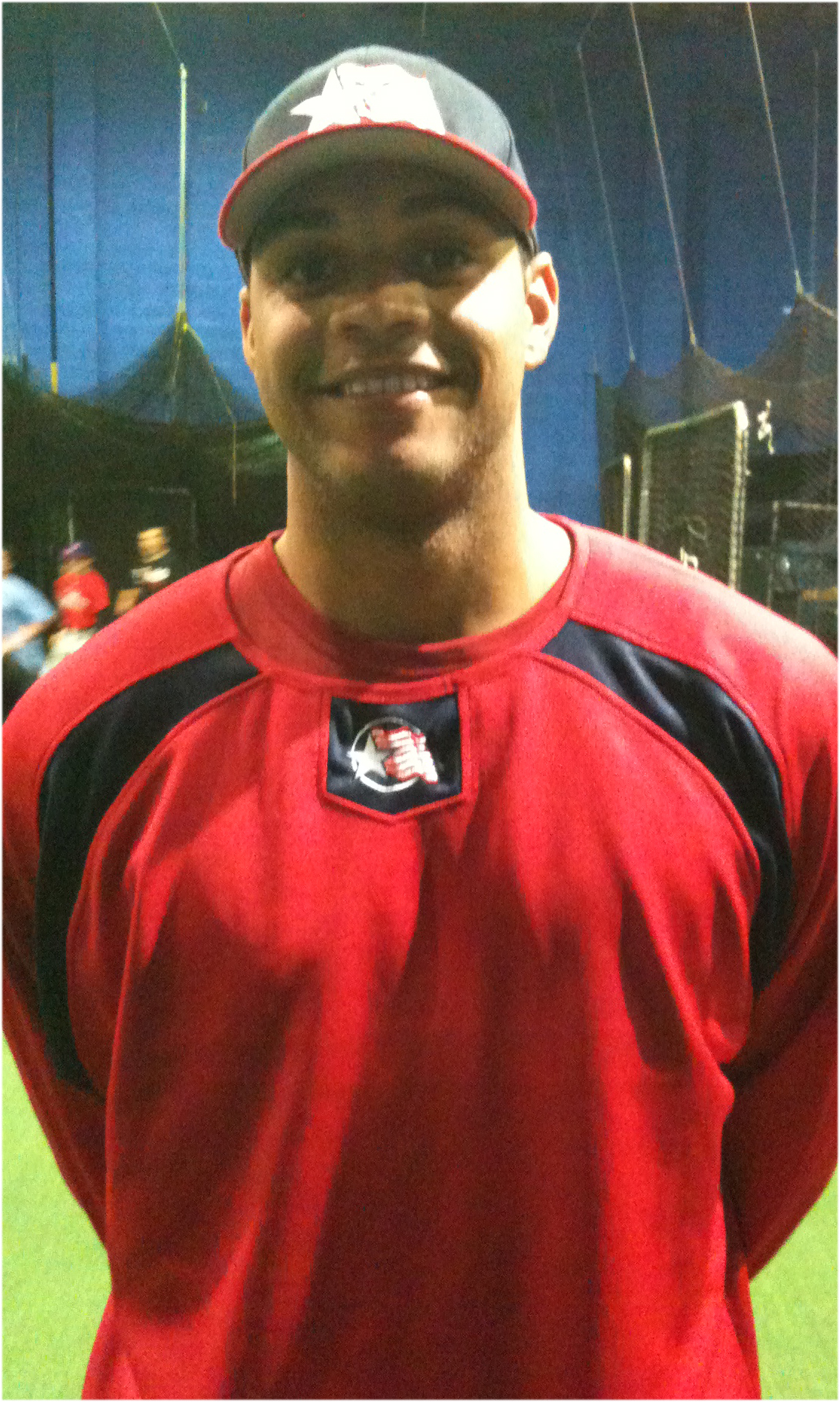 Shaun Ellis
was drafted by the Philadelphia Phillies in the 32nd round of the 2008 draft. He is currently pitching in the Can Am League for the New Jersey Jackals.
Shaun split his time last season between the CanAm League and the American Association. Ellis, a RHP, was one the last year's Diablo's All-Star players in the South Division's All-Star Game. Shaun played college baseball at Southern University.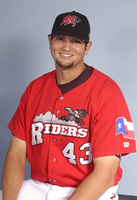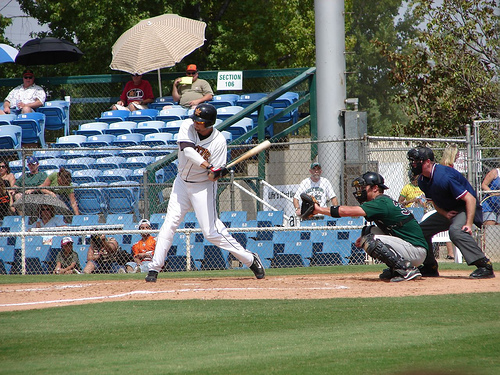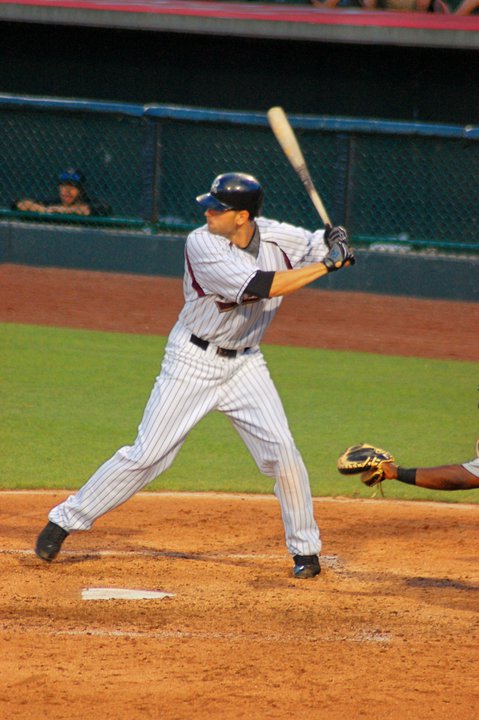 Jim Fasano
He was drafted by the Texas Rangers out of Richmond University where he was Atlantic 10 Player of the Year, in his Sophmore year. Jim played for the Frisco Roughriders (a AA affiliate of the Rangers). He works with year round Academy members, in camps, clinics and private lessons for hitting and fielding.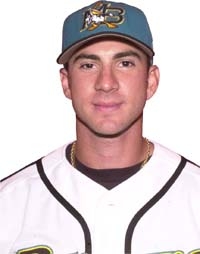 Carl Loadenthal

For the 2008 season Carl Loadenthal was a starting outfielder with the AA Mississippi Braves. He started the year with the Atlanta Braves in Atlanta for the first few games. He trained at the Academy starting in October 1998 and went on to become a DI college player at Rider University. Carl was a non-drafted free agent who signed with the Atlanta Braves after graduating from Rider University on June 7, 2003. He is from Southampton, PA and attended William Tenent High School. Carl eventually was promoted to The AAA Richmond Braves. In 2009 the NY Mets acquired Carl in the Rule 5 draft. During the 2010 preseason Carl signed with the Washington Nationals. Carl was released before the start of the season. During the 2010 season Carl played for the Sussex Skyhawks in the CanAm League. Carl instructs during Academy camps, private lessons,clinics and with our year round members. Carl instructs hitting and works with our outfielders.
Joe Kerrigan Jr.
Joe is a former Head Baseball Coach at Cardinal Dougherty High School. He was drafted by the Boston Red Sox out of Temple university and played for the AA Trenton Thunder Ball Club. Joe's father, Joe Kerrigan Sr. is a: former bullpen coach with the New York Yankees; former pitching coach with the Philadelphia Phillies; former manager of the Boston Red Sox; and former pitching coach for the Pittsburgh Pirates.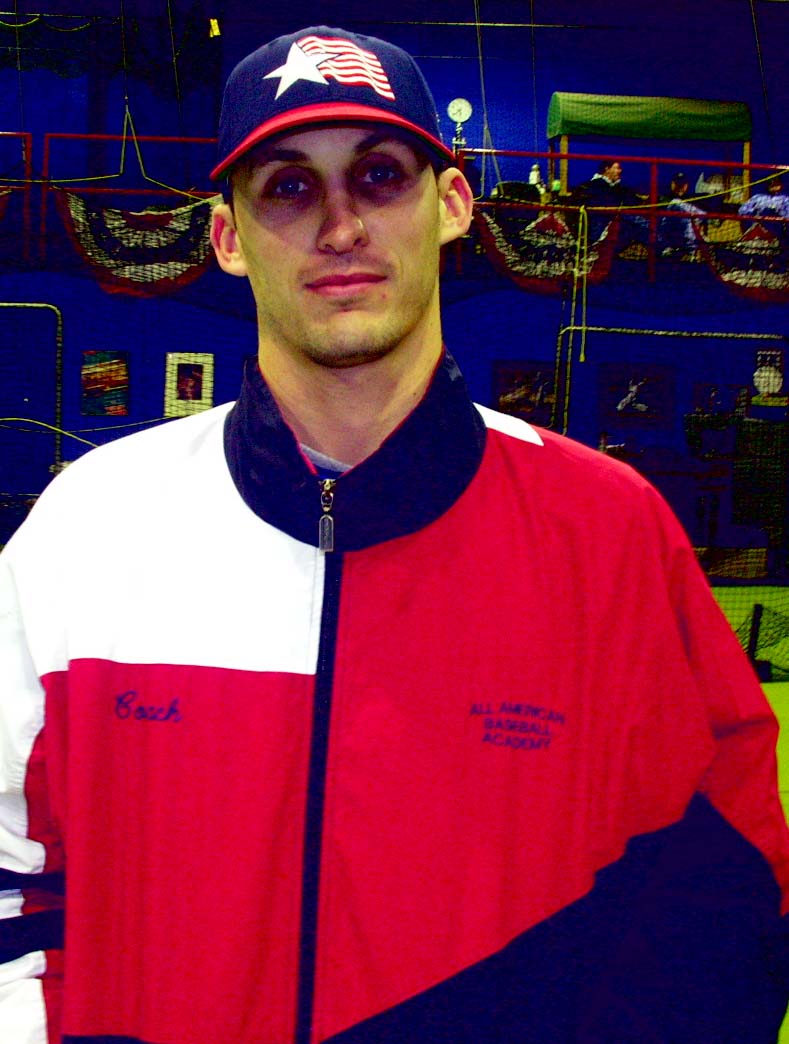 Harry Ley
Harry Ley was a Public League All Star while. As a collegiate player, he went on to set the all time record for assists at Drexel University, doing it in just three years, just before they dropped baseball as a sport. Harry completed his college career as a Temple Owl. He is one of the best shortstops to come out of Southeastern, Pennsylvania. Harry works as an instructor in Academy camps and clinics and he is a coach for the Academy STARS teams. Harry teaches hitting and fielding.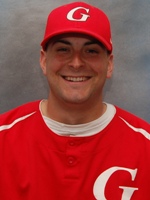 Tom Weiss, Jr.

Tom Weiss is a member of the All American Baseball Academy Hall of Fame. He played for William Tenent High School and went on to become one of the All Time Leaders in Gwynedd Mercy College baseball history. Tom is ranked 3rd in Most Appearances with (57), 3rd in most games finished with (26), 3rd in most combined shutouts with (2) and 5th in Lowest earned Run Average with (3.66).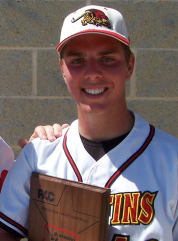 Ken Bengtson
Ken Is an Academy Hall of Fame Member with a degree from Penn State main campus. He played for Gwynedd Mercy College where he was named the "PAC Conference Rookie of The Year" in 2006. Ken works with the year round Academy members and in camps and clinics.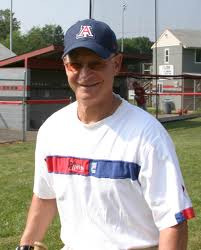 Bob Levy
Coach and Suburban Baseball Clinic camp director, former college freshman coach and semi-pro league manager. Coach Levy works in Academy camps and clinics.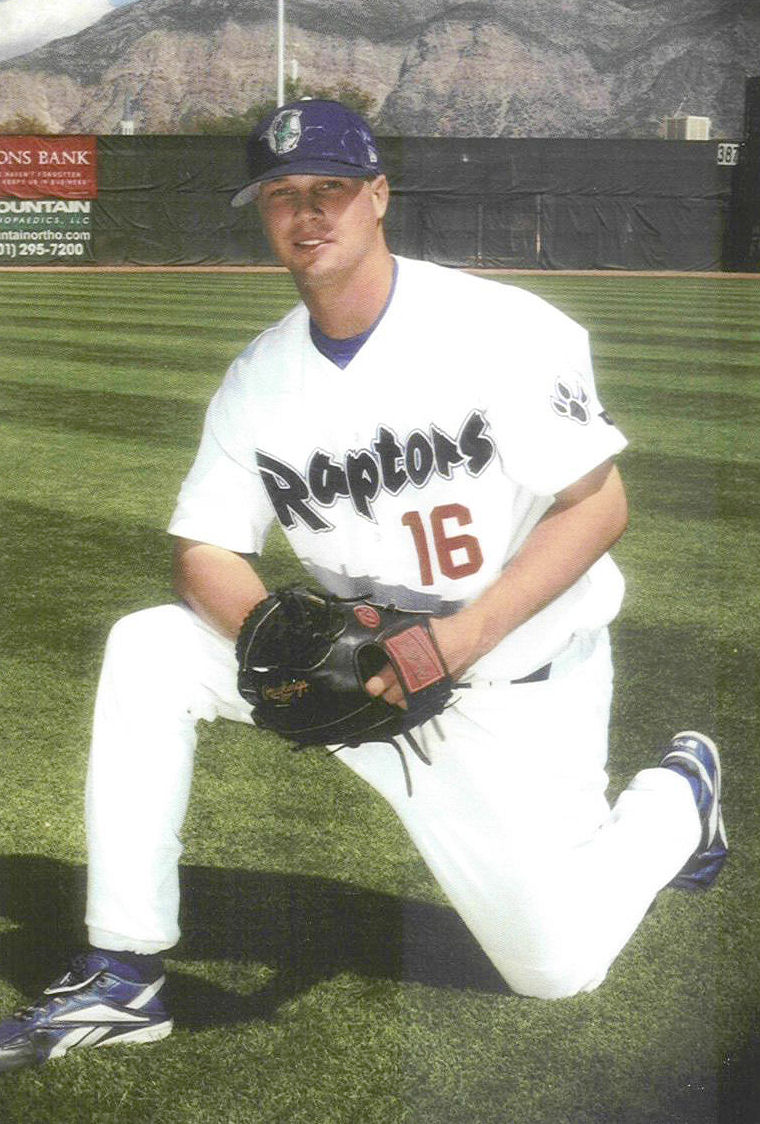 John Haldis
Signed as a free agent with the Los Angeles Dodgers out of high school. John was a high school stand out at Council Rock South H.S. before signing with the Dodgers. John was rostered on the Ogden Raptors team.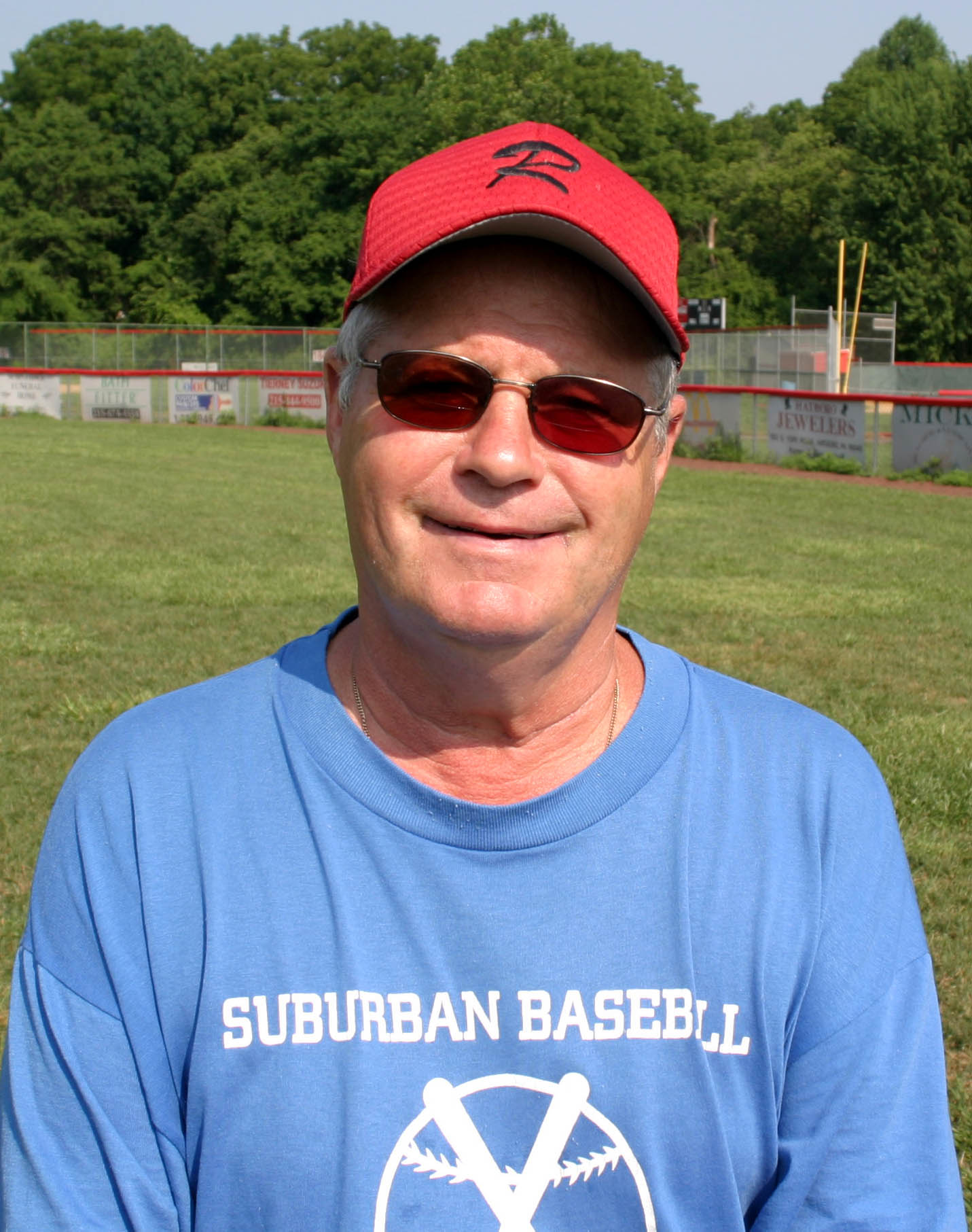 John Loftus
Former Head varsity coach at Archbishop Wood High School. John coaches hitting and fielding in academy camps and clinics.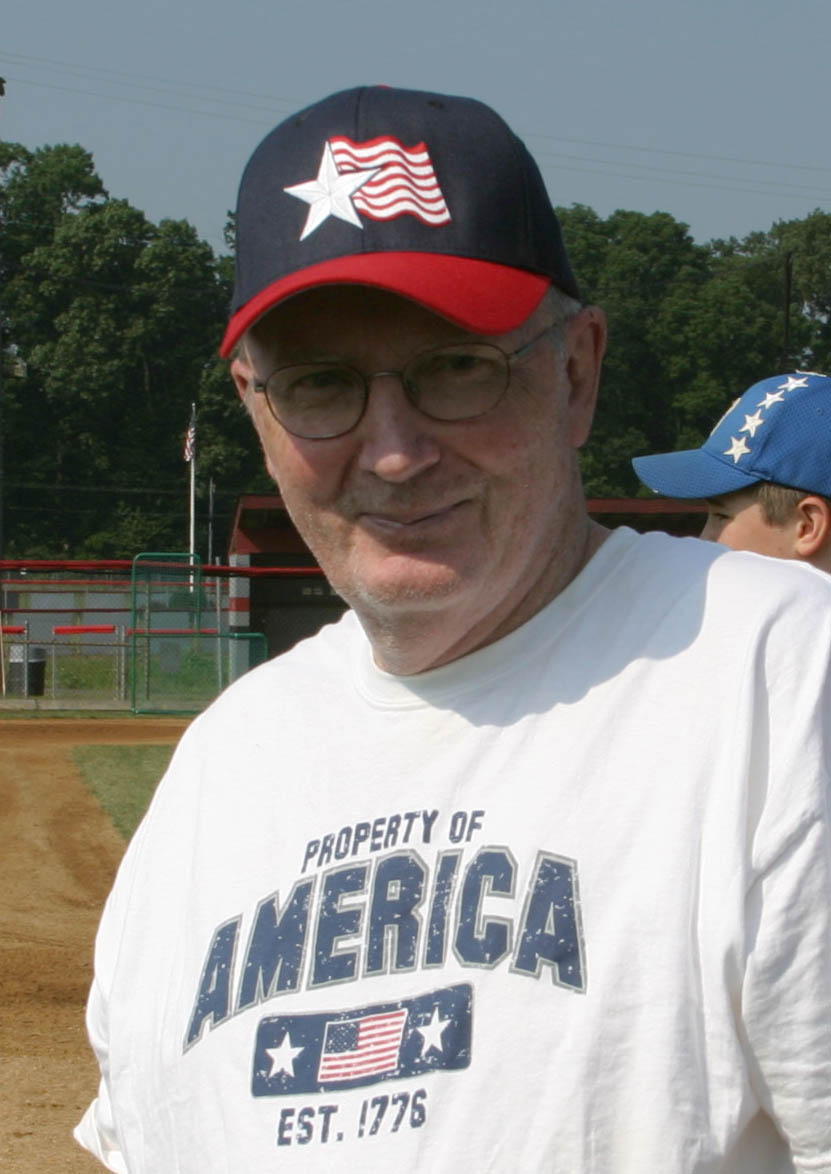 Don Lordan
Former pitcher in the Milwaukee Braves organization, Don was an All American pitcher at Lafayette University and pitched in the College World Series. Don works in Academy camps and clinics.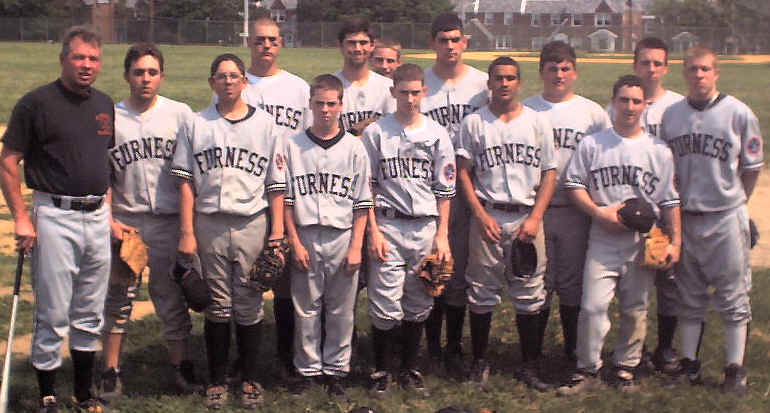 Bob Weidinger - Former Assistant coach at Temple University, Bob is a former College World Series All Star and a former Head Baseball Coach at Furness H.S. Coach Weidinger works with infielders in Academy camps and clinics.
EIN 23-2979-118
Serving players in:
| | | | | |
| --- | --- | --- | --- | --- |
| Philadelphia, Pennsylvania | Montgomery County, PA | Bucks County, PA | Delaware County, PA | Chester County, PA |
| Northeast Philly | Norristown, Pennsylvania | Doylestown, Pennsylvania | Media, Pennsylvania | West Chester, Pennsylvania |
| Center City Philadelphia | King of Prussia, PA | Warminster, PA | Springfield, Pennsylvania | Kennett, PA |
| Manayunk, PA | Blue Bell, PA | Warrington, PA | Lima, PA | Oxford, PA |
| Roxborough, PA | Upper Merion, PA | Bensalem, PA | Chester, PA | Paoli, PA |
| Southeast PA | Horsham, PA | Newtown, Pennsylvania | Chester Heights, PA | Warwick, PA |
| Wissahickon PA | Hatboro, PA | Morrisville, PA | Newtown, PA | Devon, PA |
| Southeastern PA | Lansdale, PA | Buckingham, PA | Drexel Hill, PA | Malvern, PA |
| Lenape Valley PA | Fort Washington, PA | Plumstead, PA | Broomall, PA | East Goshen, PA |
| Lehigh Valley | Plymouth Meeting, PA | Solebury, PA | Haverford, PA | West Goshen, PA |
| | Conshohocken, PA | Hilltown, PA | Radnor, PA | Downingtown, PA |
| Allentown | Willow Grove, PA | New Hope, PA | Aston, PA | Caln, PA |
| | Abington, PA | Bristol, PA | Upper Darby, PA | West Caln, PA |
| Bethlehwm | Cheltenham, PA | New Britain, PA | Lansdowne, PA | Phoenixville, PA |
| | Upper Gwynedd, PA | Chalfont, PA | Marple, PA | Honeybrook, PA |
| Easton | Lower Gwynedd, PA | Richboro, PA | Middletown, PA | Wallace, PA |
| | Warrington, PA | Sellersville, PA | Edgmont, PA | East Vincent, PA |
| Reading | Hatfield, PA | Langhorne, PA | Chadds Ford, PA | West Vincent, PA |
| | Lower Merion, PA | Yardley, PA | Tinicum, PA | Charlestown, PA |
Philadelphia, Cheltenham, Abington, Bucks County, Montgomery County baseball academy, Upper Dublin, Fort Washington, Plymouth Whitemarsh, Northeast Philly, Conshohocken, Norristown, Blue Bell, Upper Gwynedd, Lower Gwynedd, Whitpain, Chalfont, New Hope, Souderton, Harleysville, Collegeville, Southampton, Northampton, Newtown
Pennsylvania's Best Baseball Academy | Professional Baseball Academy Instructors | Baseball Academy Players In The News | Baseball Academy Private Instruction | Baseball Academy Alumni | Baseball Academy Player Profiles