14U ELITE TOURNAMENT TEAM: FALL 2014

13U PA FALL ELITE TOURNAMENT TEAM
2014 Tentative Schedule





TWO PRACTICES PER WEEK TBA
CALL NOW TO TRY OUT FOR OUR 14U ELITE FALL TRAVEL TEAM:
ONLY A FEW SPOTS REMAIN!

215-672-7500

9/7- ECTB HEROES REMEMBERED
9/14-15 11th Annual ECTB GRAND SLAM- Allentown, PA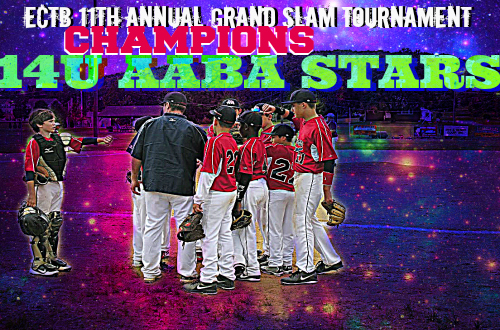 Won 14-0, Lost 12-8, Semi Final Won 12-1, Championship Won 11-6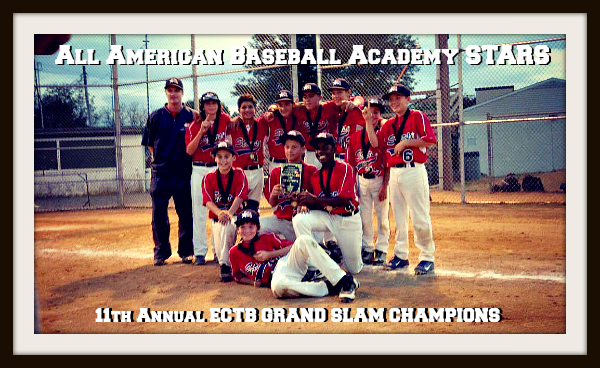 9/21-22
BERKSHIRE KINTECO AUTUMN HARVEST

9/28 - 9/29


10/5-10/6

10/12-13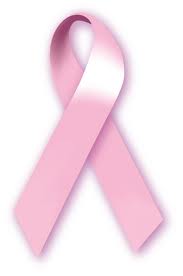 14-U Deer Park Pink Ribbon Classic Baseball Tournament, Reading, PA

10/19-20 - Berkshire Baseball - 14U WHITE STAR FINALE Baseball Tournament, Reading, PA
SCHEDULE POLICY: Precise dates, field locations and game times are usually made available shortly before tournaments are scheduled to begin. As soon as schedules become available we will update our site at www.aabastars.com. Select your team under the Elite Teams Tab. The Academy is not responsible for technical difficulties involving the technology used to do this. The only constant in tournament baseball is change. This schedule is always subject to changes due to factors "beyond our control" such as the weather or any decisions, revisions or errors made by tournament organizers. The Academy will work diligently to honor the number of tournaments/games that are originally offered within the date range of the above season. To that end, we may add or lose games or tournaments. Changes will be conveyed immediately so that plans can be altered accordingly. If you have questions please contact our staff. Players and parents are asked to refrain from direct contact with tournament organizers and/or personnel. All American Baseball Academy strives to provide excellent communication for our players and families. All American Baseball Academy has a representative designated for administrative contact.

POLICIES AND PROCEDURES REGARDING ROSTER SPOTS ON AABA STARS TEAMS
IF YOU ARE SELECTED BY THE ACADEMY STAFF YOU WILL BE OFFERED A ROSTER SPOT ON AN AABA STARS TEAM. A ROSTER SPOT IS A LIMITED OPPORTUNITY TO TRAIN AND DEVELOP YOUR SKILLS WITH OUR STAFF AS WELL AS THE OPPORTUNITY TO PLAY ON A STARS TEAM. A GREAT AMOUNT OF ADMINISTRATIVE WORK AND EXPENSES ARE INVOLVED BEFORE THE FIRST GAME IS EVEN PLAYED. FOR THESE REASONS AN INITIAL $500.00 NON-REFUNDABLE SECURITY DEPOSIT WILL BE REQUIRED TO SECURE A ROSTER SPOT AND THE COMMITMENT IS FOR THE ENTIRE SEASON. YOUR PAYMENT IS YOUR IMPLIED INTENT AND FULL ACCEPTANCE OF THESE TERMS. ALL TOTAL OUTSTANDING BALANCES MUST BE PAID IN FULL BY THE ASSIGNED DEADLINES PRIOR TO THE START OF THE SEASON AND UPON FULL PAYMENT THE ROSTER SPOT IS FULLY SECURED AND THERE ARE "NO REFUNDS".
Our goal is to exceed your expectations and that is why it is important for you to understand how we form our teams and the policies we employ to please as many people as possible. These policies are in no way limited to this document. If you have any questions please call us.
Everyone wants to play as much as possible, so we try to form teams with just the right amount of players. If we roster too many players then people complain that there are too many players and they are not getting enough playing time. If we roster to few players we are always at the risk of playing in a tournament and running out of pitching or catching. What happens if a player or two are injured or if they have to attend their sister's wedding or a family function. As you can see this is a daunting task and the Academy has no control over the events that occur in each of our player's or families' lives.
The Academy is a business and we must factor in all of our costs and overhead to assure that our expenses are covered and that our professional coaching staff is paid. When you accept an offer to play for an Academy team you are accepting a "roster spot". A roster spot is a limited opportunity for a season. If you cannot attend any of the Academy events, for any reason, you sacrifice that opportunity and it is not refundable. The administrative responsibilities required to run each team starts many months prior to each season. The limited number of roster spots are determined ahead of time to guarantee that we can meet our obligations. The acceptance of the roster spot is with your understanding that you are agreeing to these terms. Replacing players who cannot participate is extremely difficult especially when it has to be done in a limited amount of time. In most cases the Academy cannot recover the extra expense and time lost to a player's inability to participate. We understand that injuries can and do happen and players are sometimes sidelined, however participation in sports comes with no guarantees and that is why every player and parent must sign a liability waiver. Injuries sometimes occur in the heat of competition. Injuries might occur while playing for school teams. They might occur outside of athletic activities. The bottom line is that a roster spot is a reserved opportunity for each player and whether you use it or not, the expenses associated with that spot are non-refundable.
If a tournament is rained out or cancelled, for any reason, the academy will make an effort to try to reschedule additional events, however it is very difficult to find last minute opportunities as most events fill months in advance and players and parents usually make other plans on open dates. That alone might prevent any alternate options.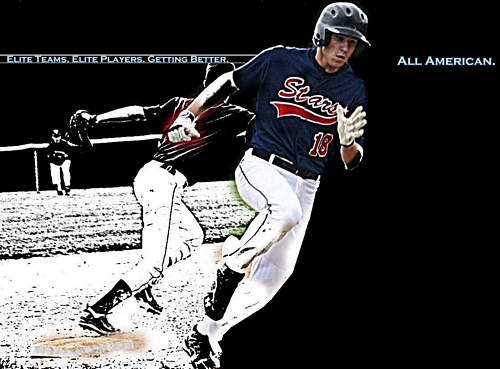 Philadelphia, Pennsylvania

West Chester, Pennsylvania

Gladwyne, PA


Upper Gwynedd, PA

Ambler, PA


Cedars, PA


Easton, PA


Reading, PA

Philadelphia, Cheltenham, Abington, Bucks County, Montgomery County Baseball Academy, Upper Dublin, Fort Washington, Plymouth Whitemarsh, Northeast Philly, Conshohocken, Norristown, Blue Bell, Upper Gwynedd, Lower Gwynedd, Whitpain, Chalfont, New Hope, Souderton, Harleysville, Collegeville, Southampton, Northampton, Newtown

,
New Hope
,
Solebury
.