ACADEMY POLICIES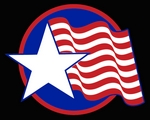 ALL AMERICAN BASEBALL ACADEMY POLICIES
Your Responsibilities and Our Commitment to You
Lessons and Lesson Packages:Our professional instructors works diligently to schedule your sessions at your requested times.* There are only a limited number of time slots available per week and each instructor depends on your cooperation to fill their schedules. When you schedule a lesson, you are not just scheduling instruction, you are also reserving an indoor space to work in our facility. Therefore, it is necessary for you to schedule your times with great care. Please do not schedule any lessons during dates or times when you may be subject to possible conflicts. This includes all conflicts which may arise from scheduling with tutors, school and after school organizations, religious training and even conflicts from coaches from other organizations who call last minute practices or meetings. Their poor planning is not our emergency or responsibility. Gift Certificates have no cash value and are not refundable. They must be presented at the time of lessons and are not refundable. Gift Certificates for Donations to local groups are also not refundable
Twenty four (24) hours notice is required to cancel and reschedule a session. Should it be necessary for you to cancel a lesson you must call your instructor directly to cancel or leave a time stamped message on the Academy phone at: 215-491-1620. Please ask your instructor how best to reach them. Please do not send text messages to cancel lessons. If you cancel a rescheduled lesson, you will be charged for that session. If you cancel more than one lesson within any lesson package, you will be charged for that lesson. Habitual cancellations cannot and will not be tolerated for any reason. You must assume responsibility for the external factors in your life which can affect your ability to meet your scheduled obligations. Please schedule accurately and with care. We thank you, in advance, for your cooperation and understanding.
All scheduling should be done with great care in consideration of our staff members. You have exactly five (5) months from the date you schedule your first lesson in a package to use the lessons or to reschedule a makeup session. There is no makeup for a rescheduled lesson that is canceled for a second time.
Lessons must be paid for in advance. It is necessary for you to provide a credit card to schedule lessons over the phone for the first time or you must register online and provide a payment, in advance, to schedule. Our instructors schedule according to available lesson slots. When you make an appointment you are obligated to use that time slot. Discounts are available and structured on the quantity of lessons purchased. Lessons are sold individually and in packages of 5 or 10. Discounts are offered based on the successful completion of the package. If, for a valid reason, a player can not complete a lesson package, credit will be issued based on the amount of lessons completed. e.g. If a player pays for a 5 lesson package and only uses 2 lessons then the discount would be based on the "individual" price. If a 10 lesson package is purchased and only 7 lessons are used then the price would be based on the 5 lesson package discount.
Academy Programs, Camps and Clinic Policies: If you have registered for an academy camp or clinic then you have up until two weeks prior to the start of a program to change dates or cancel with a refund. An administrative fee will apply to all refunds. Any cancellations within the last two weeks prior to camp are non-refundable. A credit will be applied to your account that may be applied to other Academy programs or private instruction. This policy does not apply to Academy memberships, Academy year round programs or participation on Academy teams.
*Seasonal Academy Team Training Programs: Players who are members of Academy teams are allowed to sign up for maximum useage training programs which allow the player to attend as many as three sessions per week, at the times they are scheduled each month. Any kind of weather related cancellations cannot be made up and there are no refunds because of cancelled sessions because this is a "maximum useage program." Our staff and our facilities are available for these sessions and we encourage players to attend as often as possible to polish his skills. Times will vary from season to season to match program availability with times that players can attend. Only team members can take advantage of these programs. The schedule for team training programs will be posted on the "Team Practice Schedules" page.
Seasonal Programs for players 12 and under: such as the Junior Academy Program and Future Stars Program are discount priced over a two to four month period. If a player misses a session at any point during the program he may come to an alternate session on an another day to make it up. If the Academy has to close due to bad weather then there will be no make ups as the cost of the program is based on maximum useage. If a player misses any sessions he must make them up prior to the end of the program. There are no refunds and no credit will be applied to any other Academy offerings.
*The Academy has established an excellent reputation for high quality, professional instruction. All Academy instructors understand how to effectively instruct. They have the ability to quickly diagnose faults and provide the correct adjustments to assist players in reaching their potential. We take great pride in the level of player development we have achieved since 1998. Our players come to us with varying degrees of ability. Our greatest accomplishments are based on helping players exceed their expectations!
*POLICIES AND PROCEDURES REGARDING ROSTER SPOTS ON AABA STARS TEAMS
IF YOU ARE SELECTED BY THE ACADEMY STAFF YOU WILL BE OFFERED A ROSTER SPOT ON AN AABA STARS TEAM. A ROSTER SPOT IS A LIMITED OPPORTUNITY TO TRAIN AND DEVELOP YOUR SKILLS WITH OUR STAFF AS WELL AS THE OPPORTUNITY TO PLAY ON A STARS TEAM. A GREAT AMOUNT OF ADMINISTRATIVE WORK AND EXPENSES ARE INVOLVED BEFORE THE FIRST GAME IS EVEN PLAYED. FOR THESE REASONS AN INITIAL $500.00 NON-REFUNDABLE SECURITY DEPOSIT WILL BE REQUIRED TO SECURE A ROSTER SPOT AND THE COMMITMENT IS FOR THE ENTIRE SEASON. YOUR PAYMENT IS YOUR IMPLIED INTENT AND FULL ACCEPTANCE OF THESE TERMS. ALL TOTAL OUTSTANDING BALANCES MUST BE PAID IN FULL BY THE ASSIGNED DEADLINES PRIOR TO THE START OF THE SEASON AND UPON FULL PAYMENT THE ROSTER SPOT IS FULLY SECURED AND THERE ARE "NO REFUNDS".
Our goal is to exceed your expectations and that is why it is important for you to understand how we form our teams and the policies we employ to please as many people as possible. These policies are in no way limited to this document. If you have any questions please call us.
Everyone wants to play as much as possible, so we try to form teams with just the right amount of players. If we roster too many players then people complain that there are too many players and they are not getting enough playing time. If we roster to few players we are always at the risk of playing in a tournament and running out of pitching or catching. What happens if a player or two are injured or if they have to attend their sister's wedding or a family function. As you can see this is a daunting task and the Academy has no control over the events that occur in each of our player's or families' lives.
The Academy is a business and we must factor in all of our costs and overhead to assure that our expenses are covered and that our professional coaching staff is paid. When you accept an offer to play for an Academy team you are accepting a "roster spot". A roster spot is a limited opportunity for a season. If you cannot attend any of the Academy events, for any reason, you sacrifice that opportunity and it is not refundable. The administrative responsibilities required to run each team starts many months prior to each season. The limited number of roster spots are determined ahead of time to guarantee that we can meet our obligations. The acceptance of the roster spot is with your understanding that you are agreeing to these terms. Replacing players who cannot participate is extremely difficult especially when it has to be done in a limited amount of time. In most cases the Academy cannot recover the extra expense and time lost to a player's inability to participate. We understand that injuries can and do happen and players are sometimes sidelined, however participation in sports comes with no guarantees and that is why every player and parent must sign a liability waiver. Injuries sometimes occur in the heat of competition. Injuries might occur while playing for school teams. They might occur outside of athletic activities. The bottom line is that a roster spot is a reserved opportunity for each player and whether you use it or not, the expenses associated with that spot are non-refundable.
If a tournament is rained out or cancelled, for any reason, the academy will make an effort to try to reschedule additional events, however it is very difficult to find last minute opportunities as most events fill months in advance and players and parents usually make other plans on open dates. That alone might prevent any alternate options.
EIN 23-2979-118
Serving players in:
| | | | | |
| --- | --- | --- | --- | --- |
| Philadelphia, Pennsylvania | Montgomery County, PA | Bucks County, PA | Delaware County, PA | Chester County, PA |
| Northeast Philly | Norristown, Pennsylvania | Doylestown, Pennsylvania | Media, Pennsylvania | West Chester, Pennsylvania |
| Center City Philadelphia | King of Prussia, PA | Warminster, PA | Springfield, Pennsylvania | Kennett, PA |
| Manayunk, PA | Blue Bell, PA | Warrington, PA | Lima, PA | Oxford, PA |
| Roxborough, PA | Upper Merion, PA | Bensalem, PA | Chester, PA | Paoli, PA |
| Southeast PA | Horsham, PA | Newtown, Pennsylvania | Chester Heights, PA | Warwick, PA |
| Wissahickon PA | Hatboro, PA | Morrisville, PA | Newtown, PA | Devon, PA |
| Southeastern PA | Lansdale, PA | Buckingham, PA | Drexel Hill, PA | Malvern, PA |
| Lenape Valley PA | Fort Washington, PA | Plumstead, PA | Broomall, PA | East Goshen, PA |
| Lehigh Valley | Plymouth Meeting, PA | Solebury, PA | Haverford, PA | West Goshen, PA |
| | Conshohocken, PA | Hilltown, PA | Radnor, PA | Downingtown, PA |
| Allentown | Willow Grove, PA | New Hope, PA | Aston, PA | Caln, PA |
| | Abington, PA | Bristol, PA | Upper Darby, PA | West Caln, PA |
| Bethlehwm | Cheltenham, PA | New Britain, PA | Lansdowne, PA | Phoenixville, PA |
| | Upper Gwynedd, PA | Chalfont, PA | Marple, PA | Honeybrook, PA |
| Easton | Lower Gwynedd, PA | Richboro, PA | Middletown, PA | Wallace, PA |
| | Warrington, PA | Sellersville, PA | Edgmont, PA | East Vincent, PA |
| Reading | Hatfield, PA | Langhorne, PA | Chadds Ford, PA | West Vincent, PA |
| | Lower Merion, PA | Yardley, PA | Tinicum, PA | Charlestown, PA |
Philadelphia, Cheltenham, Abington, Bucks County, Montgomery County baseball academy, Upper Dublin, Fort Washington, Plymouth Whitemarsh, Northeast Philly, Conshohocken, Norristown, Blue Bell, Upper Gwynedd, Lower Gwynedd, Whitpain, Chalfont, New Hope, Souderton, Harleysville, Collegeville, Southampton, Northampton, Newtown
Pennsylvania's Best Baseball Academy | Professional Baseball Academy Instructors | Baseball Academy Players In The News | Baseball Academy Private Instruction | Baseball Academy Alumni | Baseball Academy Player Profiles