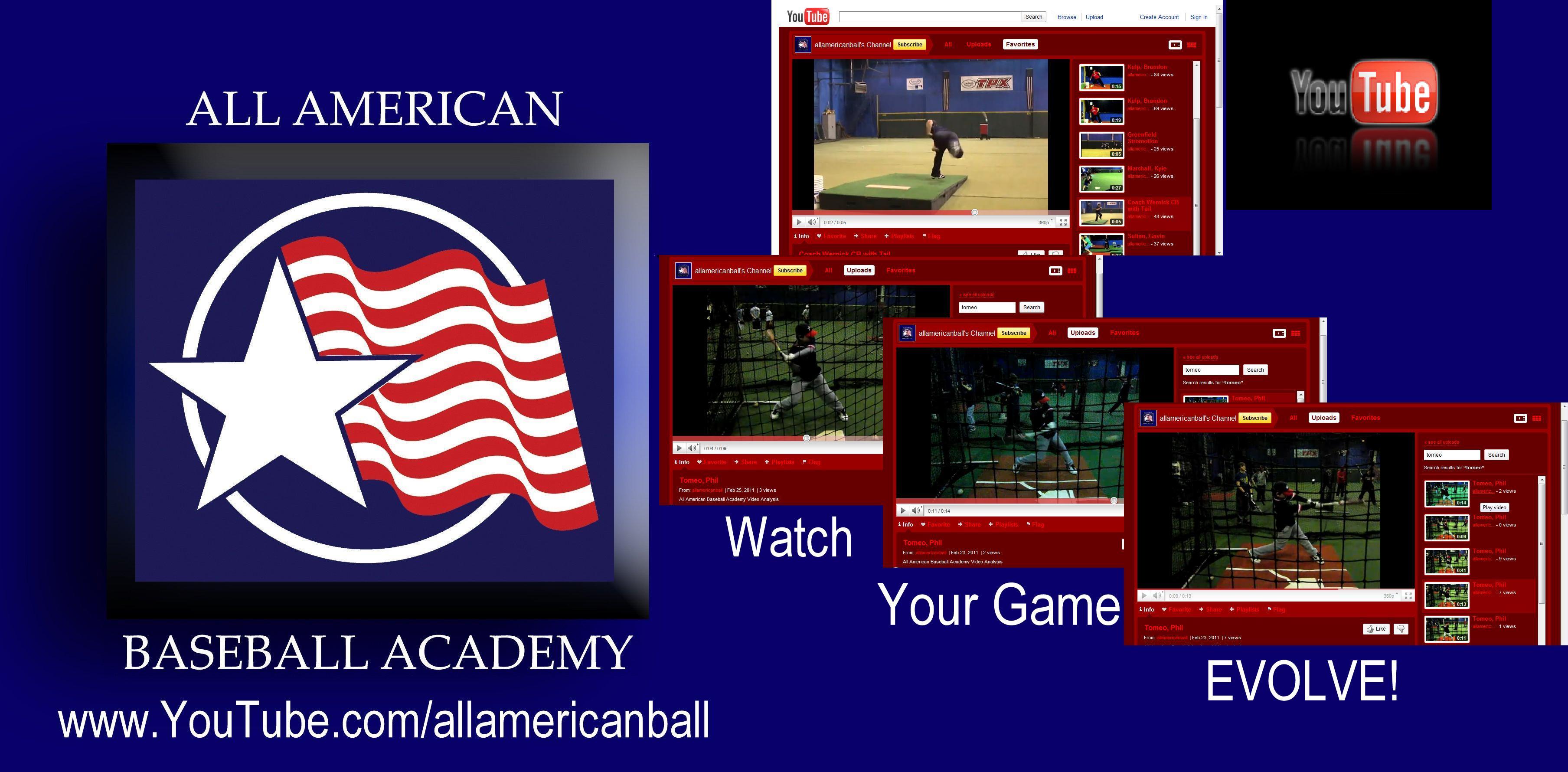 High Speed Video
This is the

fastest

way to perfect your swing mechanics and unleash the power of your swing. Pitchers can improve their delivery and recruit their core strength to throw more efficiently and make breaking pitches more effective. High Speed Video allows you to see what you are doing in ultra slow motion, immediately after you do it! Our new high speed video capabilities allow us to slow down the process so that you can see all the minor details with much more clarity.
In the past, this technology was reserved for the elite athlete because the cost of such high tech video analysis equipment was simply too cost prohibitive. Now the All American Baseball Academy can bring this great technology to everyone, indoors or outdoors! Under our guidance, we can show you how to make the necessary corrections and incorporate them to refine your skills and help you reach your potential. Video Clips are uploaded to our YouTube channel at AllAmericanBall for viewing at home or even from a smartphone while you are on the road! Want to show a college coach or pro scout what you look like at the plate or on the mound, but they're thousands of miles away? Now you can with a few simple clicks!
Call Us at 215-672-7500 to find out more!
Dartfish: In the Action
We begin the DARTFISH TRAINING PROCESS by introducing each player to the "In The Action" module. Players are digitally filmed as they perform tasks like hitting or pitching. After each action the player views a video clip of his/her movements in full speed and then half speed. Analysis is instantaneous! Our staff uses its' expertise to recommend adjustments and then the player incorporates them into his next actions. The faster the player makes adjustments, the quicker he or she realizes his or her potential. The delivery of instant feedback, while the feeling is still fresh in the player's body, enables rapid development. The player can also practice making adjustments in real time while watching him/herself in front of the live oversized LCD monitor between filming each clip. Over 45 Olympic teams, the NFL and MLB teams are using this amazing technology.

Call 215-672-7500 and get analyzed today!
Pennsylvania's Best Baseball Academy | Professional Baseball Academy Instructors | Baseball Academy Players In The News | Baseball Academy Private Instruction | Baseball Academy Alumni | Baseball Academy Player Profiles

CALL ACADEMY HOTLINE FOR WEATHER CANCELLATIONS

1-866-279-1666