TEAM COMMUNICATION 2019
ALL TEAM MEMBERS ARE EXPECTED TO ARRIVE AT ALL GAMES ONE HOUR BEFORE START TIME. ALWAYS BRING BOTH METAL AND WOOD BATS TO ALL EVENTS
Extra Help is always available for those who wish to schedule private lessons
If you need to set up a private lesson account Click Here
For those who already have an account Click Here to Log In
Current Members do not have to re-tryout for next season. If you are interested in continuing with us let us know ASAP to reserve your spot as we have already received numerous inquiries from players. aabastars@gmail.com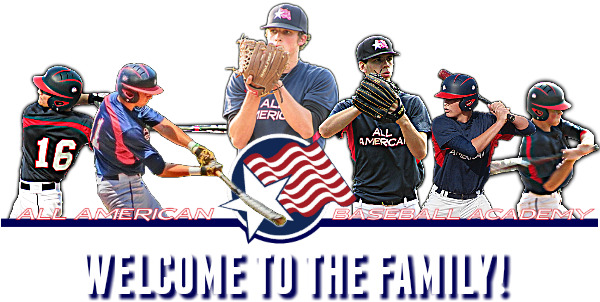 Much preparation goes into every season for Academy teams. It starts with you providing us with the information and documents we request in a timely manner. We have to submit rosters to tournament organizers and every player must provide us with a birth certificate. In some cases when the older team plays at college venues we are required to provide a copy of the player's vaccination record, which is usually obtained from your family medical provider. You may wish to start looking for that information now as the venues come up quickly and we must comply with whatever the colleges require.
We have begun to organize an email and text list for communication during the upcoming season. Please read the information below and follow the directions to insure that we have great communication this season.
Please check all of your email addresses to be sure they are set up correctly and that you are receiving them. If they are not coming through please also check your spam folders.
Sometimes emails are hard to read when submitted. Emails will be sent to all the email addresses you provided based on legibility. If you wish to add an email address please send us the name, the email address, as well as the associated mobile number. We will be using emails as well as text messages, for quick communication, when necessary.
EMAIL TEST:
We ask that you please respond to initial emails by simply typing your name (That way we know who exactly it is from) and "got it."
If you are a parent and you are reading this then please ask your player if he is also receiving our emails? We want players to "read" the emails themselves. It's important that they accept this responsibility as part of their full commitment to this experience.
TEXT TEST:
We also send out "test" TEXT messages to your mobile phones and we ask that you please respond. Type your name and "got it."
We do this before the season starts to insure that everyone is in the system.
SCHEDULES FOR TEAM TOURNAMENTS:
Will be listed on your respective team page. They can be found under the "Elite Teams Tab" on the All American Baseball Academy website. Each week, when we receive the schedule for the tournament, we will post the information or a link to follow for locations, times, etc. under the listing for the tournament. We encourage you to search the locations before the tournament to give yourself enough time to know where you are going and how to get there. If you are using cell phone gps remember sometimes it's easy to lose a signal.
We will update a link under every tournament as soon as we get them. This usually happens about three to five days before each event. If we get it sooner we will post it ASAP. This is important...PLEASE DO NOT CONTACT US TO ASK US IF WE HAVE THE SCHEDULE YET? WE WILL POST IT WITHIN MINUTES OF WHEN WE GET IT! We want you to have it ASAP.
Also, Please do not contact the tournament organizers to ask questions. We are your contact source. We will provide you with the name and contact info for the coaches of your team so that in an emergency you can contact them. Every weekend our teams are traveling in numerous locations and states, so contacting your coach will be the most direct way to communicate.
DIRECTIONS TO LOCATIONS:

It is important for you to remember what we are discussing in these emails. We generally provide addresses for GPS purposes but we can only give you what we have. The younger teams are usually provided a link on the website schedule page which takes you to the "Tournament" providers most current schedule and they will usually provide a link to the field location. Schedules are subject to change so we refer you to the most current schedule.
TEAM PRACTICES:
Team practices are important. Playing games for another team while we are practicing is simply a lost opportunity for you to exceed your expectations. More baseball is not necessarily a good thing, especially if you are re-enforcing bad habits. You are working with highly trained professional coaches who know how to make you better. We have a list of skills and drills which will be covered in our practices. You don't want to miss them.
Team practices will be listed on the calendar found on the "Team Practice Schedule" page on the Academy website. Wednesday night all teams will be inside the building at their designated times working on "hitting." Tuesday and Thursday nights are for fielding practices and will be conducted at the Academy until the local field is available after local league playoffs have finished. Lafferty field is located at the Hatboro Little League at the intersection of Blair Mill Road and County Line Road in Hatboro, PA 19040. See the Team Practice Schedule for the exact times for your team.
If you have an Academy tee shirt, the size of the jersey should be the same. If you are growing you may want the next size. We have samples at the building and we can let you try them on when we are open. If you are a returning player we will try to keep your number the same as you had last season, however we cannot guarantee it. We advise players to send us your jersey size and three numbers you would like as your jersey number. Do This ASAP. It's first come first served and it's important that you get it right the first time. Jerseys are limited.
Please make certain the communication details are completed first ASAP. Ask your family members who you want to be included whether they received an email or text. If not then have them have them send us an email at: aabastars@gmail.com.
If you already gave us a birth certificate last season we still need another copy as we do not keep personal data on file.
If you wish to email a copy send it to: aabastars@gmail.com
If you wish to fax us a copy send it to:
267-217-1555
IMPORTANT!
The Academy Hotline number is 1-866-279-1666.

If we have to make last minute adjustments in the schedule due to the weather or circumstances beyond our control, we will try to put a "dated" message on the Academy Hotline. Please listen for the "date." If you hear an old message then the hotline has not been updated.
We cannot address the needs of every team on the hotline every time there is a unique change to one team. It is primarily used for weekday updates as well as a source for backing up weekend updates done by text or email "when possible." Before calling a coach try this number first.
Coaches:
17U:
Coach Sam Wernick - 267-334-4444
Coach Josh Wernick - 267-934-5674
15U/16U:
Andrew Galiczynski - 215-801-4306
Justin Leonard - 215-514-0877

WE ARE HERE TO HELP YOU!
GOOD SPORTSMANSHIP:
It's important for "everyone" to understand that all members of our program are here for a reason. Everyone has a dream. Our players are selected to join us based on: their athletic ability; their desire to succeed; their character; other intangibles; as well as their ability to overcome adversity. Your job as a player or parent is to support every other member and their family members. Your job is to be supportive, not critical. Since 1998, we have had hundreds of extremely talented players come through our programs and the prodigious list on our alumni page is a testament to our success as an organization. They all started as beginners and the support from the Academy staff and family is the common denominator that helped them succeed. Baseball is a game of failure. That's why it's so important that we all acknowledge the successes achieved along the way. When a player fails they know it. They certainly do not need to be reminded. Failure is an opportunity to learn. Those who learn quickly and make adjustments are the most likely to succeed. We put our players first and we expect you to do the same. We will accept nothing less.
We have been successfully developing players since before many of our current members were born. We are proud of the fact that many of the baseball facilities in southeastern Pennsylvania are staffed with our alumni. The Academy has established a national reputation for developing great student athletes, pro players and coaches. One of the reasons for this is because we continually challenge ourselves to learn how to do our jobs better by collaborating with the most innovative sources anywhere.
We are not satisfied with old school thinking. Conventional wisdom (that which you hear so often that you accept it as truth) is not enough to satisfy our high standards. We seek medically and scientifically defendable training techniques with proven results based on peer review. We work with some of the most highly respected organizations in the United States like the National Pitching Association (NPA) and the American Sports Medicine Institute (ASMI).
We are one of a very select group of training facilities certified to offer the NPA Total Body Velocity Program. Our participants are exceeding results produced on a national level. This is the program presented on "HBO Sports" and "60 Minutes". It was also referred to in the movie "Million Dollar Arm." All American Baseball Academy has two NPA (National Pitching Association), Associate Coaches on staff. Both Josh Wernick and Sam Wernick and they are also Certified Bio-mechanics Specialists. (Only 5% of the top coaches and trainers in the United States have this certification. If you are serious about your development you need to learn about this program as soon as possible. Ask us for information on this program any time.
As we prepare for team practices please be aware of the following:
ATTIRE:
Important! Before we go any further...PLEASE DO NOT show up at the field or dugout wearing flip flops or Slippers. When someone drops a bat on an exposed foot in a flip flop it could cause an injury serious enough to end your season. We know how incredibly cool they are, but please leave them home. If practice needs to be moved indoors and all you have are cleats and flip flops you will not be able to work inside.
Players are to wear Academy hats, tee shirts and baseball pants to outdoor practices. Players are to wear their Academy tee shirts and shorts to indoor practices. Academy hats are to be worn at all games and practices. All players need to always bring a pair of sneakers with them in the event that practice needs to be moved indoors due to weather or field scheduling conflicts. If you lose your hat you must purchase a new hat ($25.00). (NO EXCUSES!) We advise you to write your name in your hat. If you are a catcher you must have your catching equipment with you at all games and practices...(including your personal under garment protective gear.) NO EXCUSES!
BATS AND FOOTWEAR: Please bring both metal and wood bats to all games. That way we as a team can accomodate any situation that may arise. Bring metal cleats and turf shoes or sneakers to all games as we may be playing on either grass or turf. If we are prepared we have no problems.
HYDRATION: is your responsibility
Bring water to all games and practices, indoors and outdoors. Some venues do not allow us to bring in water coolers. Some venues actually provide water coolers in the dugout. Sometimes they are not replenished. It becomes difficult. We have to have all of our bases covered when it comes to hydration. We advise you to bring either plastic bottles of water, sports drinks or a small personal water cooler to adequately hydrate yourself while practicing at the field or playing games.. If it's hotter than usual, bring more than usual. It is suggested that you start drinking fluids well before a practice or game. PARENTS - We do not want parents making visits to the dugout during practices or games to deliver drinks. Please have your player prepare for these situations in advance. If you fill a water cooler with ice and water you should be fine. 5 bottles of water per game would be safe.
FOOD:
It's okay to have a light snack such as a power bar or a piece of fruit between games. We strongly discourage parents from bringing in fast food from local sources as they will make you sluggish after consuming them. What you drink and what you eat is the fuel you need to perform like an athlete. TIMING IS EVERYTHING.
ADDITIONAL FEES: UPFRONT NOTICE!!!
Many event organizers have informed us to expect that at some point, we will be attending tournaments where you will be required to pay for parking, possibly a gate fee per person or both. The tournament providers have a right to collect these fees to offset some of their costs. The Academy is not responsible for these fees, so please be prepared to pay these fees when requested. Credit cards and checks will not be accepted, so please bring enough cash to cover these costs. Anyone arguing with tournament personnel with be asked to leave the premises.
DEPARTMENT OF FAILURE MANAGEMENT:
Baseball is a game of failure!
If you find yourself struggling, and you recognize that you need help.. Get extra help. Failure is feedback and everybody fails. Champions learn from their failure. Your greatest obstacle is time. Don't waste time being upset or feeling sorry for yourself. Use your time to become a better you!
Private Lessons are available year round. We are here to help.
If there are any problems or issues, come to us to discuss it.