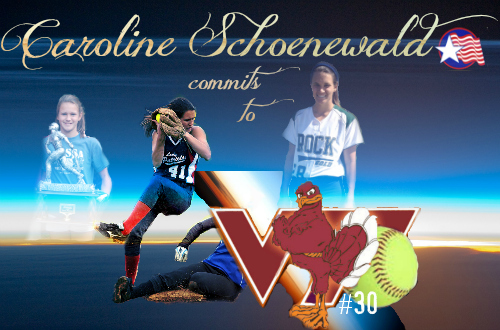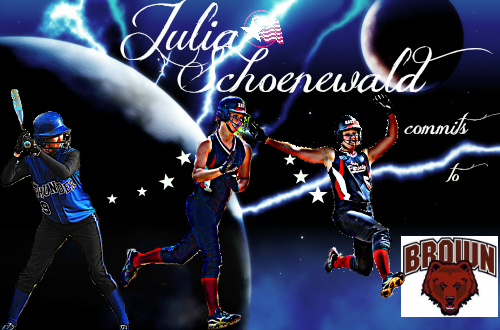 For years there has been a distinct sound whenever Caroline and Julia Schoenewald were at All American Baseball Academy. A series of loud cracking metal followed by loud smacking of neon green softballs against the upstairs tarp. Impossible not to notice. In fact, quite often they'd embarass any boys hitting in the building. These sounds were often followed by praise from their hitting coach Bob Vivian. It was inevitable that these girls would be recognized by numerous college recruiters. We're proud to announce that they've made their decisions to attend two fine academic institutions. Julia Schoenewald will be taking her talents to Brown University, a tremendous Ivy League school that's a perfect fit for the Class President who ranks #15 in her class academically. Her off the charts SAT scores and experience as a 2 year captain for the CB East Lady Patriots helped convince Brown that she'd be perfect for their program as well. Julia is sure to make a huge impact right away for the Bears! Caroline Schoenewald is headed to face ACC competition with the Virginia Tech Hokies. The Hokies are ranked #30 in the nation after going 42-21 in 2012, but something tells us Caroline is up for the challenge! In her freshman year at CB East, Caroline hit 4 home runs in a week... she's a sophomore this year(2013)! With 3 more years to develop her skills she's sure to be an impact player as a freshman for the Hokies! We're incredibly proud of the hard work and dedication these two fine young ladies have exhibited over the years and all that they've achieved thus far. We're sure they will continue to impress at the collegiate level, both on and off the field. Congratulations to the Schoenewald Family!
We teach all softball skills at a serious level, whether it's hitting, fielding, catching, throwing or pitching. This is where we show you how to fullfill your potential. We have group programs throughout the year and private instruction is available all year round. It's never too soon to get started. Call us to set up an appointment.
Call: 215-672-7500
CREATING SOFTBALL CHAMPIONS
ONE AT A TIME!
"Our daughter's softball coach teaches the girls to be slap hitters. At one point he even had her switch hit to bat left handed so she could be closer to first base. Some of her team mates were taking hitting lessons at All American and they were hitting over .500. We wanted our daughter to hit like that. Coach Vivian taught her the line drive theory of hitting and last weekend she hit three homeruns. Her coach doesn't tell her how to hit anymore! Thank you so much. - A happy softball dad."
Are You Serious About Learning How To Hit?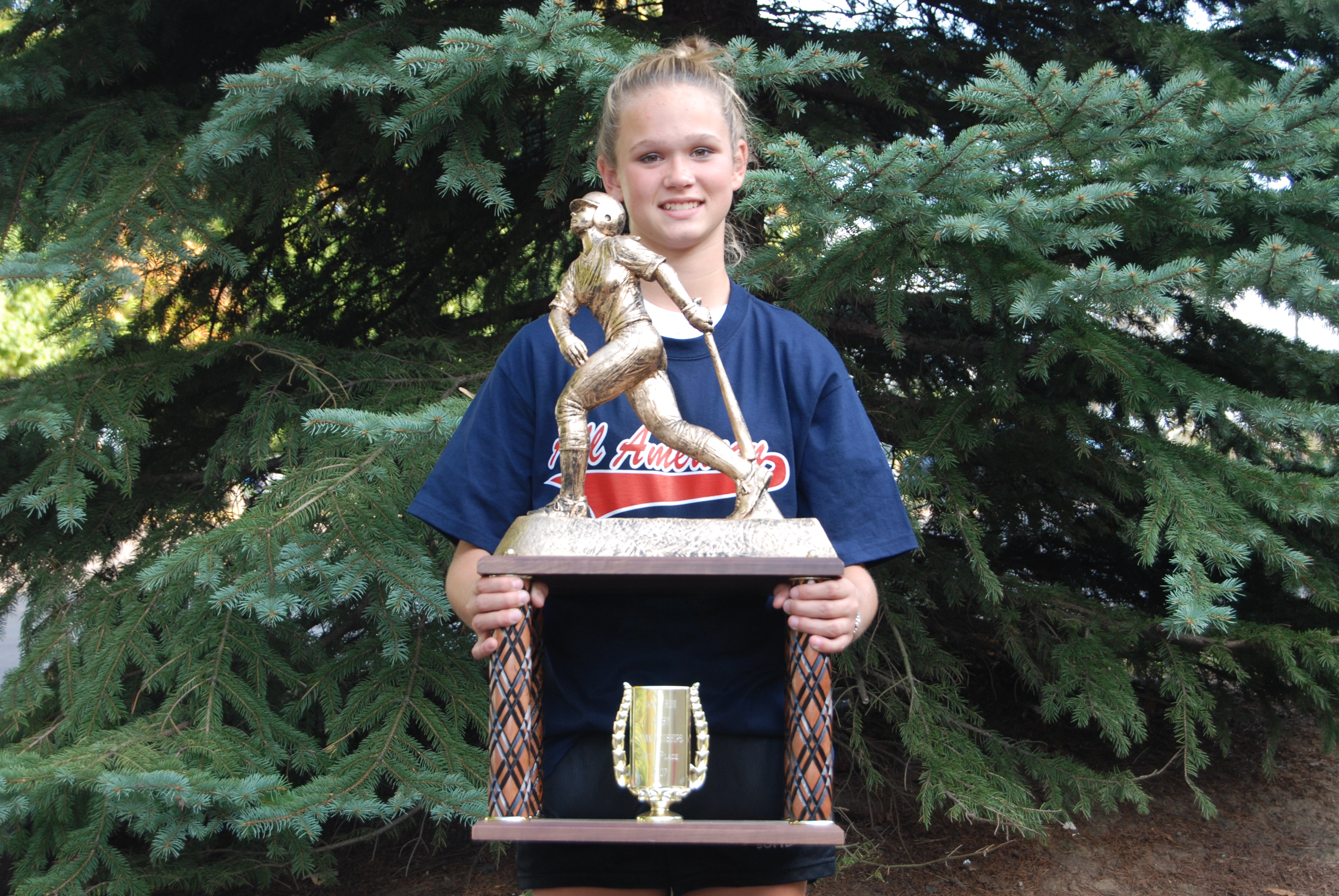 Julia Schoenewald, The Phillies Homerun Derby

Champion 2007-2008 Proudly Displays Her Award.

Julia Trains At All American
And Just So You Don't Think We Got Lucky!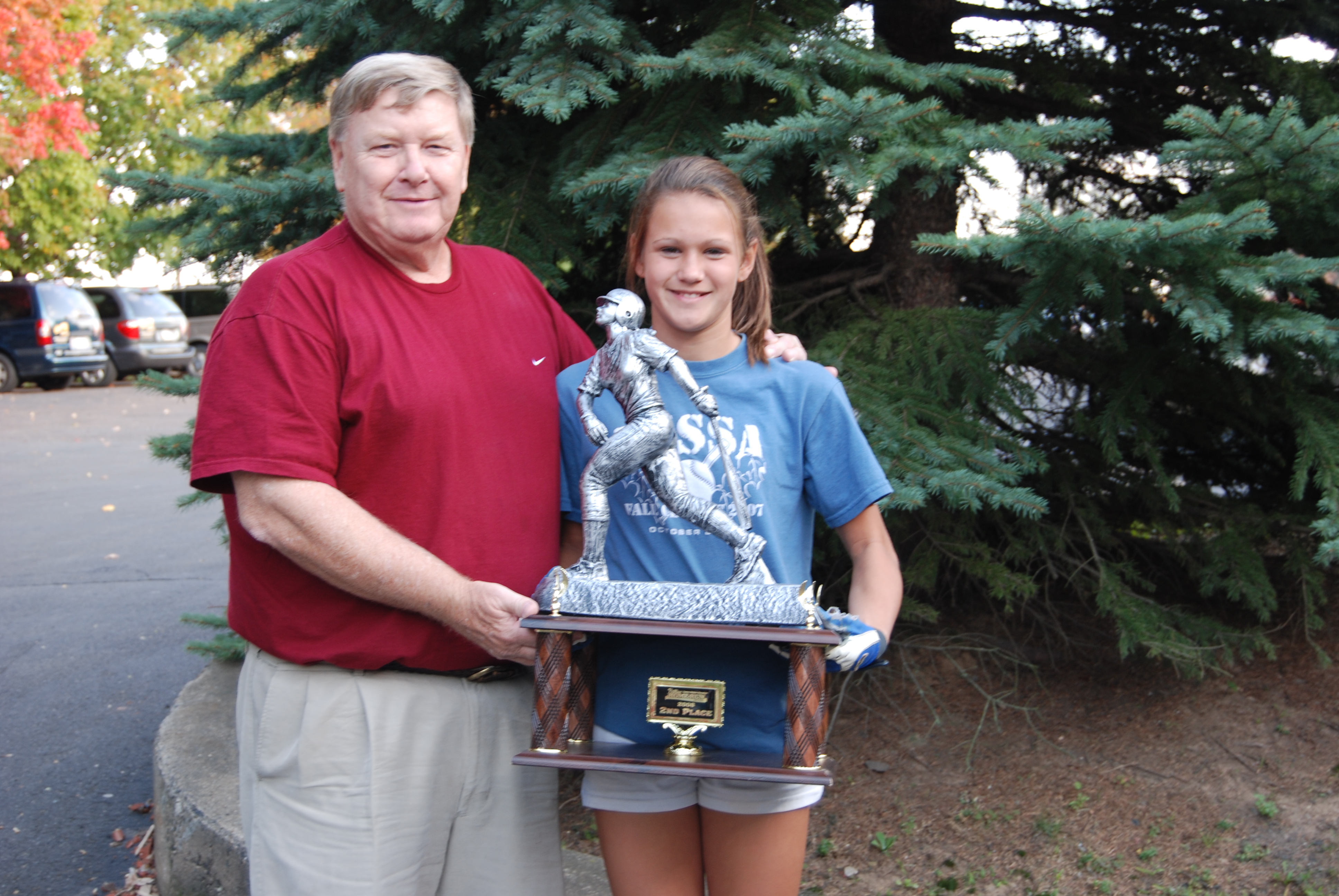 Here's Coach Vivian With Caroline Schoenwald,
The Phillies Homerun Derby Champion 2008-2009