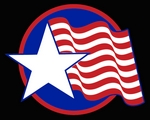 ALL AMERICAN BASEBALL ACADEMY POLICIES
Your Responsibilities and Our Commitment to You
All participants in any Academy activities including lessons, camps, clinics, programs and teams must have a parent or legal guardian agree to the policies and procedures and terms and conditions of the All American Baseball Academy, including the liability waiver found below. Your registration for any Academy activity includes your full acceptance of these terms and conditions.
Lessons and Lesson Packages:Our professional instructors works diligently to schedule your sessions at your requested times.* There are only a limited number of time slots available per week and each instructor depends on your cooperation to fill their schedules. When you schedule a lesson, you are not just scheduling instruction, you are also reserving an indoor space to work in our facility. Therefore, it is necessary for you to schedule your times with great care. Please do not schedule any lessons during dates or times when you may be subject to possible conflicts. This includes all conflicts which may arise from scheduling with tutors, school and after school organizations, religious training and even conflicts from coaches from other organizations who call last minute practices or meetings. Their poor planning is not our emergency or responsibility.
Twenty four (24) hours notice is required to cancel and reschedule a session. Should it be necessary for you to cancel a lesson you must call your instructor directly to cancel or leave a time stamped message on the Academy phone at: 215-672-7500. Please do not send text messages to cancel lessons. If you cancel a rescheduled lesson, you will be charged for that session. If you cancel more than one lesson within any lesson package, you will be charged for that lesson. Habitual cancellations cannot and will not be tolerated for any reason. You must assume responsibility for the external factors in your life which can affect your ability to meet your scheduled obligations. Please schedule accurately and with care. We thank you, in advance, for your cooperation and understanding.
All scheduling should be done with great care in consideration of our staff members. You have exactly five (5) months from the date you schedule your first lesson in a package to use the lessons or to reschedule a makeup session. 10 or 20 lesson packages must be used within 7 months from the purchase date. There is no makeup for a rescheduled lesson that is canceled for a second time.
Lessons must be paid for in advance. It is necessary for you to provide a credit card to schedule lessons over the phone for the first time or you must register online and provide a payment, in advance, to schedule. Our instructors schedule according to available lesson slots. When you make an appointment you are obligated to use that time slot. Discounts are available and structured on the quantity of lessons purchased. Lessons are sold individually and in packages of 5 or 10. Discounts are offered based on the successful completion of the package. If, for a valid reason, a player can not complete a lesson package, credit will be issued based on the amount of lessons completed. e.g. If a player purchased a 5 lesson package and only uses 2 lessons then the individual lesson price would be based on the "individual" price. e.g. If a 10 lesson package is purchased and only 7 lessons are used then the price would be based on the 5 lesson package discount.
Academy Programs, Camps and Clinic Policies: If you have registered for an academy camp or clinic then you have up until two weeks prior to the start of a program to change dates or cancel with a refund. An administrative fee will apply to all refunds. Any cancellations within the last two weeks prior to camp are non-refundable. A credit will be applied to your account which may be applied to other Academy programs or private instruction within a year from the purchase date. This policy does not apply to Academy memberships, Academy year round programs, participation on Academy teams or Academy Showcases.
Seasonal Academy Team Training Programs: Players who are members of Academy teams are allowed to sign up for maximum useage training programs which allow the player to attend as many as three sessions per week, at the times they are scheduled each month. Any kind of weather related cancellations cannot be made up and there are no refunds because of cancelled sessions because this is a "maximum useage program." Our staff and our facilities are available for these sessions and we encourage players to attend as often as possible to polish his skills. Times will vary from season to season to match program availability with times that players can attend. Only team members can take advantage of these programs. The schedule for team training programs will be posted on the "Team Practice Schedules" page.
ALL AMERICAN BASEBALL ACADEMY
Insurance Waiver For Each Individual Player
Release Waiver
DISCLAIMER: ALL AMERICAN BASEBALL ACADEMY, INC. IS NOT RESPONSIBLE FOR ANY INJURY (OR LOSS OF PROPERTY) TO ANY PERSON SUFFERED WHILE PLAYING, PRACTICING OR IN ANY OTHER WAY INVOLVED IN ANY ALL AMERICAN BASEBALL ACADEMY, INC. ACTIVITY. I AGREE TO RELEASE ALL AMERICAN BASEBALL ACADEMY, INC. OR ITS AGENTS, EMPLOYEES, SPONSORS OR VOLUNTEERS FROM ANY AND ALL CLAIMS ARISING FROM PARTICIPATION IN ANY ACADEMY FUNCTIONS.
In consideration of my being allowed to participate in All American Baseball Academy, Inc. related events and activities I hereby release All American Baseball Academy, Inc. it's employees, instructors or agents, from any and all present or future claims for property damage, personal injury or wrongful death, arising as a result of my engaging in or receiving instruction at the All American Baseball Academy, Inc. programs and activities incidental thereto, wherever, whenever, I hereby voluntarily waive any and all claims resulting from ordinary negligence, both present and future, that may be made by me, my family, estate, heirs, or assigns. Further, I am aware that baseball is a vigorous team sport at times involving severe cardiovascular stress and violent physical contact. I understand that baseball involves certain risks, both known and unknown, including but not limited to death, serious neck and spinal injuries resulting in complete or partial paralysis, brain damage and serious injury to virtually all bones, joints, muscles and internal organs, and that equipment provided for my protection may be inadequate to prevent serious injury. I further understand that baseball involves a particularly high risk of ankle, knee, head, and neck injury. In addition, I understand that participation at All American Baseball Academy, Inc. involves activities incidental thereto, including but not limited to, travel to and from the site activity, participation at sites that may be remote from available medical assistance, and possible reckless conduct of other participants. I am voluntarily participating in this activity with knowledge of the danger involved and hereby agree to accept any and all inherent risks of property damage, personal injury, or death. I further agree to indemnify and hold harmless the All American Baseball Academy, Inc. and others listed for any and all claims arising as a result of my engaging in or receiving instruction in the All American Baseball Academy, Inc. activities or any activities incidental thereto, wherever, whenever, or however the same may occur. I affirm that I have private insurance coverage for the participant and will list the carrier and policy number below. In absence of this information, I assume all liability for such expenses. I understand that this waiver is intended to be as broad and inclusive as permitted by the laws of Pennsylvania and agree that if any portion is held invalid the remainder of the waiver will continue in full legal force and effect. I further agree that the venue for any legal proceeding shall be in the state of Pennsylvania.
When you register for any camp, clinic, program, private instruction, teams or any Academy activity you are agreeing to the terms and conditions, policies and liability waiver above in order to participate. Your registration, written or digital, is your approval to accept these terms. I have read and fully understand the Insurance Disclaimer and agree to the terms and conditions stated.
*The Academy has established an excellent reputation for high quality, professional instruction. All Academy instructors understand how to effectively instruct. They have the ability to quickly diagnose faults and provide the correct adjustments to assist players in reaching their potential. We take great pride in the level of player development we have achieved since 1998. Our players come to us with varying degrees of ability. Our greatest accomplishments are based on helping players exceed their expectations!
All Terms and Conditions are subject to change without notice.
EIN 23-2979-118
Pennsylvania's Best Baseball Academy | Professional Baseball Academy Instructors | Baseball Academy Players In The News | Baseball Academy Private Instruction | Baseball Academy Alumni | Baseball Academy Player Profiles