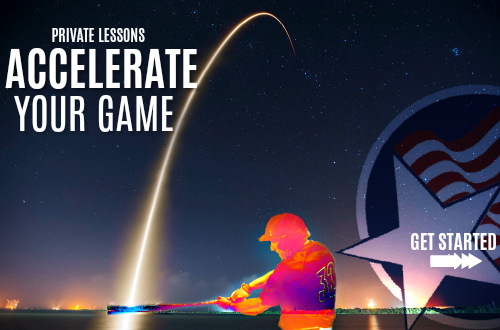 EVERYTHING HERE IS EARNED!
This is an explanation; in the simplest of terms that describes how we teach the game. Baseball is possibly the most difficult sport to master and it provides an abundance of failure. You have a choice in how you deal with that failure. You can get angry, feel sorry for yourself, lose self-confidence, pout OR decide to learn from those failures and make adjustments to correct them. This is not an easy task and it requires a lot of perfect practice. The goal is to pattern yourself with efficient movements. When playing the game you want to be able to react, swing, field and throw without thinking about it. Patterning efficient movements is how you accomplish that goal and that continues throughout your career. It requires THOUSANDS of reps. You won't change a lifetime of patterning in just 30 minutes. Anyone making claims like that is full of it. If you're thinking 1 lesson is all it will take to make your child a superstar, you will be disappointed wherever you go.
It is a progressive process. You have to crawl before you walk and walk before you run. Those of you who grew up with the coming of age movie "The Karate Kid" will remember when Mr. Miyagi (Pat Morita) gave Daniel (Ralph Macchio) chores to do on his property. Daniel worked for days without understanding how doing chores translated to Karate. The iconic "wax on, wax off" scene is one of the film's most memorable moments—to Daniel's initial confusion, Mr. Miyagi teaches him how to wash cars in a circular motion. We later learn the importance of the circular motion in combat training.
The point is that we address the process in an orderly fashion. You have to be able to swing the bat and hit a ball off a tee before you can expect to hit front toss or live pitching. You have to be able to play catch with someone before you can expect to catch fly balls or field ground balls. Baseball is not a naturally occurring skill for 99.9% of kids. They need guidance. Most of them have no physical literacy.
People come to us for training at different phases of their development. Some are beginners, some have a little experience and some have a lot of experience. Baseball is the game we love and all players have a right to enjoy the game. It is important to understand that teaching a player is not the same as the playing the game. A player can become a polished professional with refined skills but may have little success teaching a player how to do what he does. A masterful coach may not be able to perform like a professional player but he can analyze and diagnose a player's abilities and weakest areas and provide proven protocols to accelerate their development. The best coaches never stop learning. They are always seeking to gain an understanding of what works best to reduce the risk of injuries, develop mechanical efficiency, functional strength, the best nutrition and mental and emotional management for the player.
We work with players from tee ball to pro ball. Players younger than 10 years old are still learning how to learn. They need to have fun playing the game. After that, their window of trainability opens up and they are ready for patterning. As a player gets older, they may pick up bad habits and they will need to relearn those tasks. Our goal is to address each player's needs. It is important to understand that the successful development of players is much more than a couple of sessions before tryouts to get a player ready for the season. Champions are made in the off-season. Learning baseball skills is an adaptive process. Your body continues to grow and change and your skill training needs to adapt to growth in both height and weight. When players hit a sudden growth spurt and grow a few inches in a year, they may appear to struggle with their movements until they adapt to their new height. The same thing happens when you gain muscle mass. We understand these cycles and how to address them. We embrace science and research and use the best medically defendable protocols to train our players. If you are willing to put in the work and the time, we can help you reach or exceed your potential.
We've been offering private baseball and softball instruction for over 23 years. Since 1998, we've had hundreds of our private lesson clients move on to play college and/or professional baseball and softball. This is your player's opportunity to get the necessary reps and guidance on technique required to advance to the next level. Work with certified professional instructors who have given thousands of lessons. We start as early as 8 years old.
Hitting Lessons, Pitching Lessons, Fielding Lessons,
Catching Lessons, Throwing Lessons
All Academy instructors are experienced professionals who understand how to teach baseball skills, diagnose flaws and help you correct them.
BASEBALL OR SOFTBALL
Lessons are 30 minutes in duration.

PRICES FOR PLAYERS OF ALL AGES
$55.00 for an individual lesson ($55.00 each)
$250.00 for a 5 lesson package ($50.00 each)
$475.00 for a 10 lesson package ($47.50 each)
$900.00 for a 20 lesson package ($45.00 each)
TO CREATE AN ACCOUNT, CLICK HERE!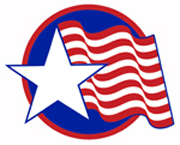 LESSON POLICIES
For your convenience All American Baseball Academy offers online lesson scheduling and management. At All American Baseball Academy you have the ability to purchase, book and manage your lessons online. First time users are required to "create a new account." After creating your account, you will be instructed to set up a "user name and password." You may then login as an existing user on the top right side of the "home page" or the "Private Baseball Instruction page." Once you have logged in, you will be able to purchase lessons, and schedule available time slots. Prior to your scheduled lessons you will be notified with email alerts of upcoming sessions. Our goal is to provide you with exceptional service. We strive to find a good match between our staff members and our clients.
HOW LONG DO YOU HAVE TO USE YOUR LESSONS?
If you are purchasing individual lessons or five lesson packages you have 5 months to use your lessons before they expire. If you purchase a 10 or 20 lesson package you will have 7 months from the date of purchase to use all of your lessons from the purchase date before the lessons expire.
If you are having any technical problems registering, please do not hesitate to call and we will be happy to assist you in setting up, or scheduling your hitting, pitching, fielding or catching lessons. To Schedule within 24 hours of a lesson time, please call 215-672-7500.
Note: A Credit Card is required to use online baseball lesson scheduling.
ALL AMERICAN BASEBALL ACADEMY POLICIES
To Schedule Lessons You Are Agreeing To The Terms And Conditions Below:
Your Responsibilities and Our Commitment to You
Lessons and Lesson Packages: Our professional instructors works diligently to schedule your sessions at your requested times. There are only a limited number of time slots available per week and each instructor depends on your cooperation to fill their schedules. When you schedule a lesson, you are not just scheduling instruction, you are also reserving an indoor space to work in our facility. Therefore, it is necessary for you to schedule your times with great care. Please do not schedule any lessons during dates or times when you may be subject to possible conflicts. This includes all conflicts which may arise from: tutors; school and after school organizations; religious training; conflicts involving separated parents or guardians; and scheduling by coach's from other organizations who tend to call last minute practices or meetings or even games. If you arrive late for a lesson, it will finish at the scheduled time. The next lesson must begin on schedule.
All scheduling should be done with great care in consideration of our staff members. Twenty four (24) hours notice is required to cancel and reschedule a session. Lessons cancelled within 24 hours cannot be made up or rescheduled. Should it be necessary for you to cancel a lesson you must call your instructor directly to cancel or leave a time stamped message on the Academy phone at: 215-672-7500. Please ask your instructor how best to reach them. Please do not send text messages to cancel lessons. If you cancel a rescheduled lesson, you will be charged for that session. If you cancel more than one lesson within any lesson package," for any reason," you will be charged for that lesson. Habitual cancellations cannot and will not be tolerated for any reason. You must assume responsibility for the external factors in your life which can affect your ability to meet your scheduled obligations. If someone gives you last minute tickets to a Phillies game, that is not an acceptable reason for cancellation. Add the cost of the lesson to the tickets. We strive to make your learning experience as enjoyable and beneficial as possible. Please help us do that by arriving 10 minutes early.
You have exactly five (5) months from the date you schedule your first individual lesson or lesson in a (5) five lesson package to use the lessons or to reschedule a makeup session. After 5 months lessons expire. You have 7 months to use the lessons in a (10) ten or 20 (twenty) lesson package or the lessons will expire. Lessons are not transferable to another party and they are not refundable. There is no makeup for a rescheduled lesson canceled for a second time.
All lessons must be paid for in advance. It is necessary for you to provide a credit card to schedule lessons over the phone for the first time or you must register online and provide a payment, to schedule. Our instructors schedule according to a limited amount of available lesson slots. When you make an appointment you are obligated to use that time slot. Discounts are available and structured on the quantity of lessons purchased. Lessons are sold individually and in packages of 5, 10 or 20. Discounts are offered based on the successful completion of the package. For instance: If, for a valid reason, a player cannot complete a lesson package, a credit will be issued on your account, towards future lessons or other programs, based on the amount of lessons completed. e.g. If a player pays for a 5 lesson package and only uses 2 lessons then the discount would be based on the "individual" price not the package price.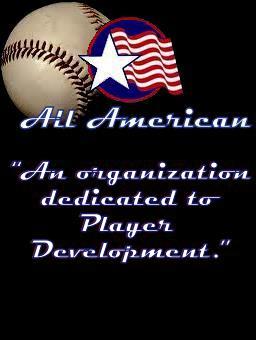 All Terms and Conditions are subject to change without further notice.