If you're looking for Baseball Pitching Lessons/Pitching Coaches in Pennsylvania, you're in the right place! We are located in Warrington PA, and we service players predominantly in Bucks County/Montgomery County, PA, but we service all of Southeastern Pennsylvania, New Jersey and Delaware. Learn how to pitch/ throw harder/ make your arm healthier. Our coaches can help you fix your throwing / pitching mechanics. Get instruction from certified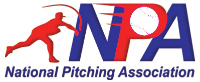 NPA (National Pitching Association) Instructors who have what it takes to get you to the next level! Pitchers who have trained with us have played at every level- Check out our Alumni or see our current Success Stories.
BASEBALL OR SOFTBALL
Lessons are 30 minutes in duration.

PRICES FOR PLAYERS OF ALL AGES
$55.00 for an individual lesson ($55.00 each)

$250.00 for a 5 lesson package ($50.00 each)

$475.00 for a 10 lesson package ($47.50 each)

$900.00 for a 20 lesson package ($45.00 each)
All Terms and Conditions are subject to change without further notice.