13,000 SQ. FT. BASEBALL AND SOFTBALL
FACILITY IN PENNSYLVANIA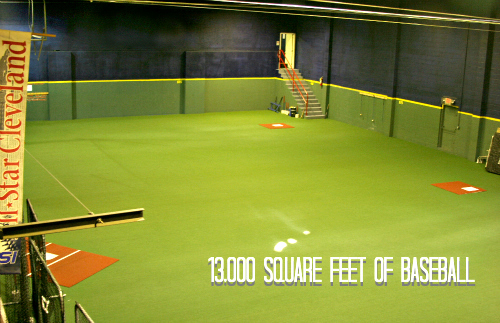 Our 13,000 sq ft astroturf Baseball Facility is the Premier place to train for baseball and softball players in Southeastern Pennsylvania. Our Facilities include: 4 hitting/batting tunnels, an open turf infield, an iron mike pitching machine, six mounds and an entire pitching area as well as a large flat screen television for video analysis. Our building also features high ceilings ideal for throwing long toss or even catching pop ups, all year round.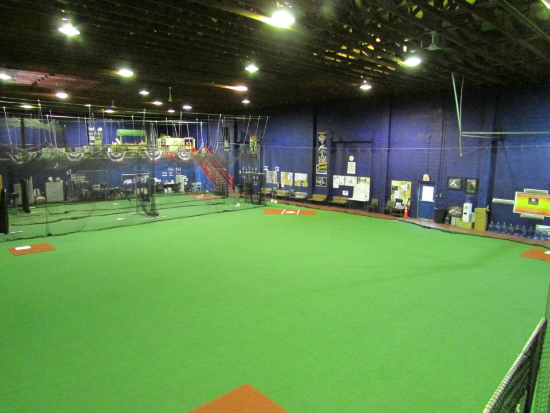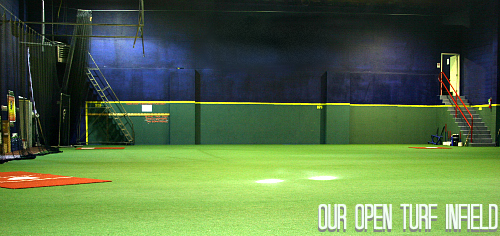 Our brand new open turf infield space is fantastic for infield drills, speed and quickness training and explosive plyometric conditioning work outs. Players field live ground balls and make throws across the diamond throughout the entire year.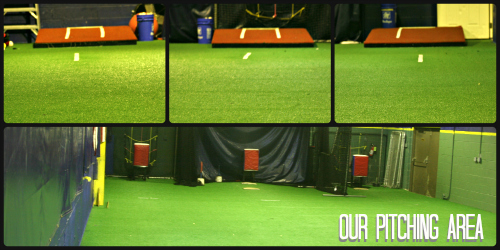 Our pitching area sports brand new turf, a full length extra large live batting practice cage, as well as three mounds for pitchers to throw from simultaneously. We train our pitchers with the state of the art 3DKZONE which helps them visualize the strike zone and see their pitch effectiveness on every single pitch. Whether you're a little leaguer or a high school player, we can accommodate the appropriate mound distance for you! Read More about 3DKZONE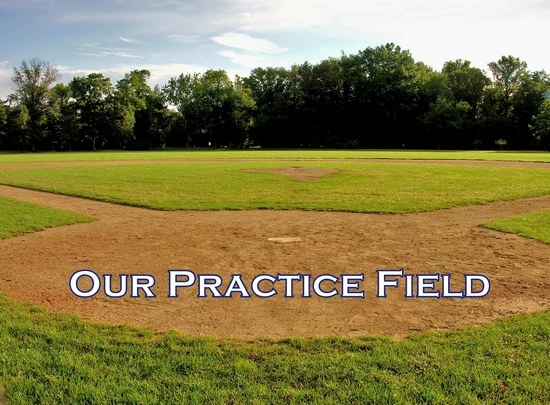 Our 14U, 16U, 17U and 18u Elite Stars Tournament Teams and Milwaukee Brewers Scout Team all practice at nearby Carpenter Park off of Keith Valley Rd in Horsham, PA.
215- 672- 7500